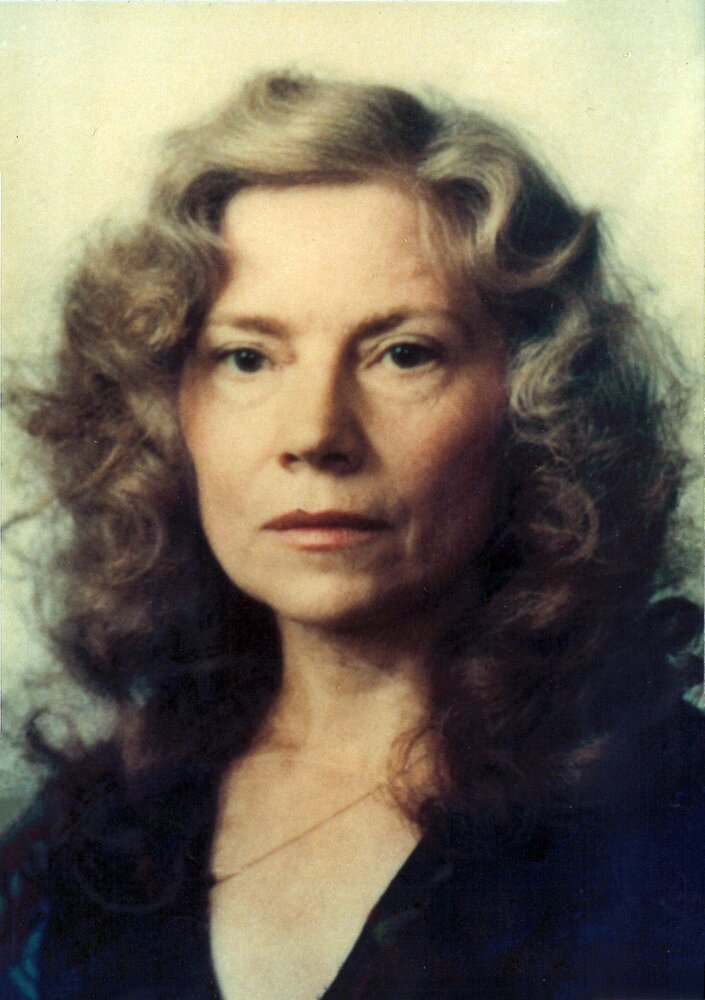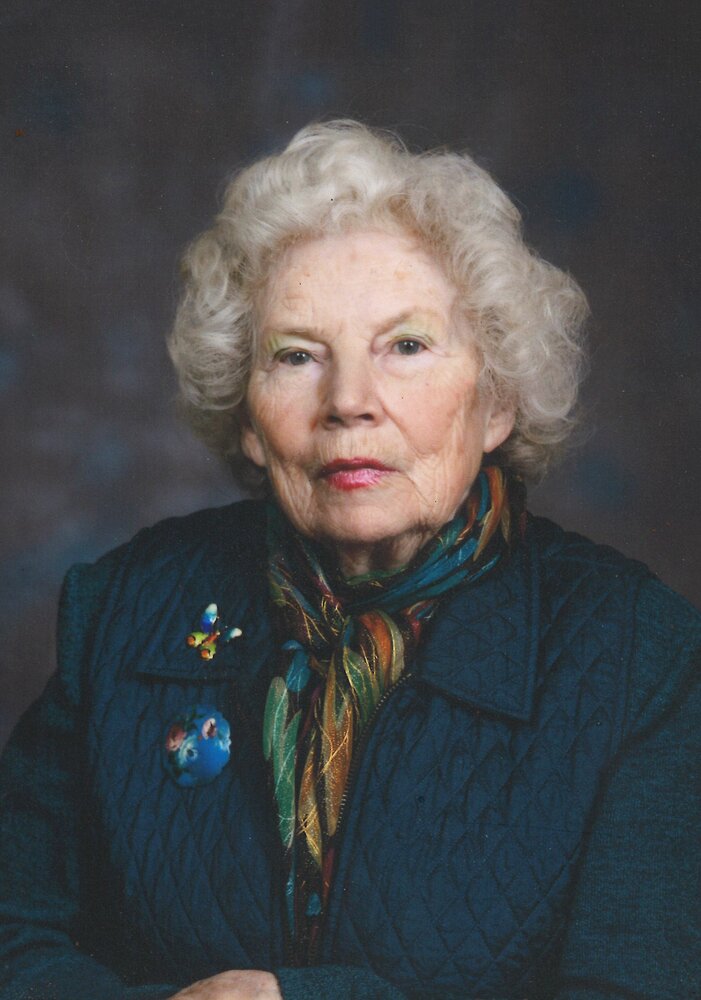 Obituary of Elfriede Euler (nee Heinrichs)
To view the live-streamed service, please CLICK HERE
Passed away peacefully at her residence on Thursday, June 1, 2023, a few weeks after celebrating her 98th birthday.
She is survived by cousins, Katie Rempel and Hilda Hamm of Kelowna, and Anita Pirch of Kitchener – together with numerous next generation nieces and nephews living in Chicago IL, Goshen IN, Pittsburgh PA, Vancouver BC, Calgary AB, Winnipeg MB and Kitchener-Waterloo ON.
In Ukraine, as an only child and teenager, Elfriede was predeceased by her father, Franz Heinrichs (1938). In Canada, Elfriede is predeceased by her first husband, Stefan Grzelczak (1976) and husband of 36 years Robert Euler (2013); her mother Sara Hamm (1992); her aunt Maria (Hamm) Regier (1977); cousin Frank Giesbrecht (2011); and cousin Ann Fast (2013).
Elfriede was a faithful member of Waterloo-Kitchener Mennonite Church, serving for 39 years as treasurer of the Women's Mission Circle, regularly teaching Sunday School and singing in the church choir. Born in Chortiza, Ukraine Elfriede grew up in the midst of the Russian revolution and WWII. Elfriede experienced the hardship of those difficult times from within the confines of her Mennonite community. She escaped to Western Europe during the final stages of WWII and managed to immigrate to Canada in 1947. During her flight from war-torn Ukraine she became separated from her mother and aunt and it wasn't until the 1960's that she was able to establish contact with them again and subsequently sponsored their re-unification to Canada.
In Canada Elfriede soon made her way to Kitchener where she re-connected with her Mennonite community and established a career as a trusted and highly competent bookkeeper. She finished her working life at Canadian Tire and in the banking sector.
During her retirement, Elfriede was a tireless visitor and support to friends and family members who suffered, had special needs or resided in retirement homes. Just as she cared for her mother and aunt throughout their lives – she was an advocate for the needy, the poor, and the underdog- donating generously with her time and resources. Her kindness was also directed to animals and stories of her menagerie of pets and stray animals that she fed and cared for are legendary.
Elfriede will always be remembered by her infectious laugh and wicked sense of humour. As she was fond of saying – "A day without laughter is not worth living."
This past year Elfriede's family is particularly thankful to her two primary care-givers– Sandy Roulston and Judy Kaluchnyj; and to her primary physician of over 40 years, Dr. Gino Pannozzo, who was constant in his care and attention.
Visitation will be held at the Erb & Good Family Funeral Home, 171 King St. S., Waterloo on Saturday June 24, 2023 from 10 a.m. - 10:45 a.m. The funeral service will take place in the chapel of the funeral home on Saturday, June 24, 2023 at 11 a.m., with Rev. Ben Cassels officiating. A reception will follow in the Fireside Reception Room of the funeral home. A private family interment will follow. The funeral service will be livestreamed, and the link may be found on Elfriede's obituary page of the funeral home website.
In lieu of flowers, condolences for the family and donations to the Mennonite Central Committee, W-K United Mennonite Church or The Humane Society of Kitchener Waterloo may be arranged through the funeral home at www.erbgood.com.
Visitation
10:00 am - 10:45 am
Saturday, June 24, 2023
Erb & Good Family Funeral Home
171 King Street South
Waterloo, Ontario, Canada

Get Directions
Funeral Service
11:00 am
Saturday, June 24, 2023
Erb & Good Family Funeral Home Chapel
171 King Street South
Waterloo, Ontario, Canada

Get Directions
Reception
Will follow the service in the funeral home's Fireside Reception Room.