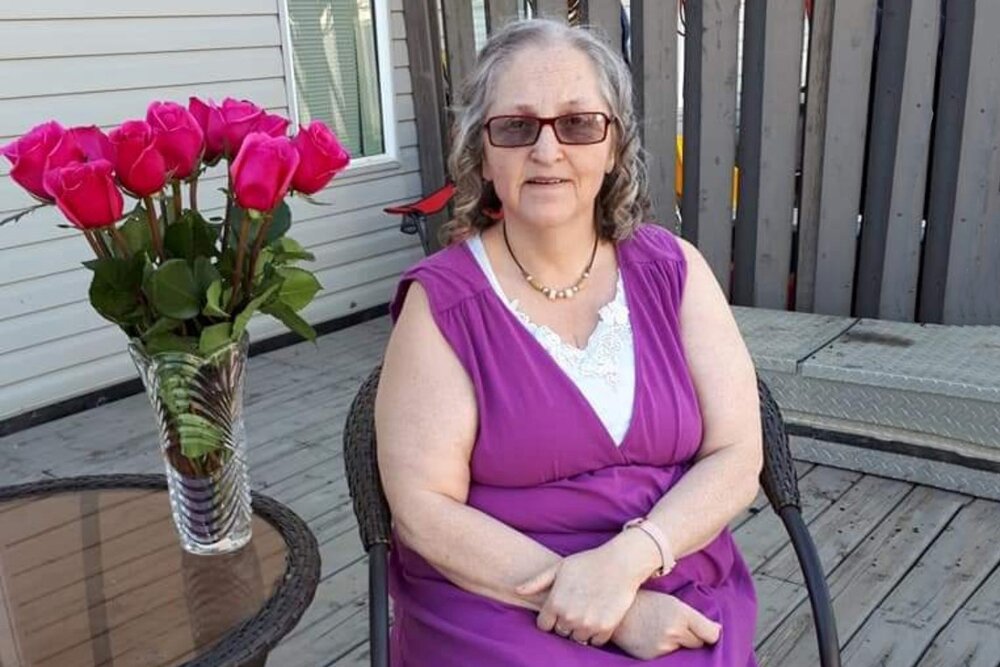 Obituary of Doreen Gray
Doreen Gray passed away peacefully on July 24, 2023 at the age of 61.
Doreen was cheerful and caring. She loved to paint and do crafts. She was also a very faithful person and loved to attend church. Doreen enjoyed watching butterflies, and we know her spirit is with us whenever we hear birds chirp or see butterflies fly.
Doreen will be deeply missed and lovingly remembered by her husband Barry Gray, son Travis Bath (Mindy Bath), daughter Nadaine Bath, grandchildren Alex Bath, Amelia Bath, and Cobain Humber, brother Kenneth Budgell, sister Naomi Budgell, and many beloved nieces and nephews.
She was predeceased by her parents Ivy and Claude Budgell, sister Brenda Budgell, and her grandson Kai Heath.
A Funeral Service will be announced at a later date, with details to be updated on the funeral home's website.
In lieu of flowers, donations to a charity of your choice would be appreciated.