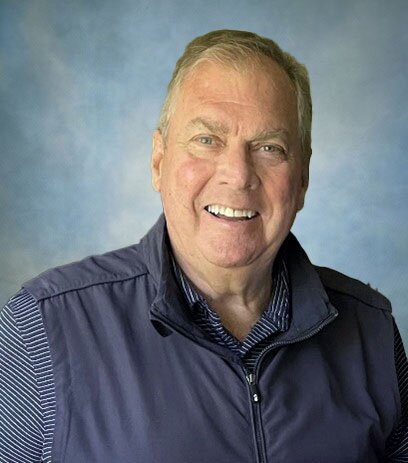 Share Your Memory of
Thomas


Obituary of Thomas John Beckley
One of the few advantages of dying from cancer is that you get the time to write your own obituary. (The other advantages are no longer bothering with sunscreen and no longer worrying about your cholesterol).
I was born at the Hamilton General Hospital on April 9, 1951. Growing up in Waterloo, I attended Empire Public School, MacGregor Senior Public School, Waterloo Collegiate Institute, the University of Western Ontario, and later Wilfrid Laurier University.
In my professional life, I started out on an order desk and rose through sales and general management to become a senior executive driving business across North America, Europe and the Pacific Rim.
At the age of 55, we purchased our business, Scott's Industrial & Farm Supplies Inc., and moved full-time to our summer home in Southampton. Working alongside my wife and our beloved employees has been a pinnacle experience.
I loved witty conversation, good books, playing football, squash, golf, skiing, cooking, cars, landscaping and home renovations.
I was preceded in death by my generous and loving parents Donald James Beckley and Helen Margaret Beckley (nee Lowery), my younger brother James Donald Beckley, and my in-laws Robert and Marie Putnam. I am survived by my wife Mary Rebecca Beckley (nee Putnam), our two cherished daughters Heather Margaret (Ian Wilson) and Holly Meredith (Jason Pritchard), our adored grandson Owen Thomas Pritchard, my sisters-in-law Peggy Fitzpatrick (Steve) and Lisa King (Monty), my niece and nephew Jessica and Cameron Ginn, and my much loved friends.
I met Becky Putnam in the spring of 1966. We married on May 16, 1975, making me the luckiest man in the world.
Becky – you are my best friend and the best thing that ever happened to me. I love you deeply and completely. Thank you for all of the laughter, the love, and for standing by me. The great inconsolable, of course, is the thought of leaving you alone, but in that I have to trust in your inherent strength.
Heather and Holly – I love you so much and I am so proud of you, the lives you have made for yourselves and the sterling people you have become.
Owen – you are a boy of superlative promise and I wish such good things for you.
I believe that life is rich, beauty is everywhere, every personal connection has meaning, that laughter is life's sweetest creation, and within our hearts and memories those we love remain with us always.
So, let's cut to the chase.
I was given the gift of life and now I have to give it back. This is hard. But I was a lucky, lucky man, who led a great existence, and for this I am most grateful.
When I got sick in July 2021, and the cancer was terminal, I decided to be joyful about having had a full life, rather than sad about having to die. Amazingly, this outlook worked for me. (Well, you know, most of the time). The wisdom of seventy-plus years helped me accept what I could not change. At any rate, I am at peace. And on that upbeat note, I take my mortal leave of this rollicking, revolving world – this sun, that moon, that walk along the shore, that trail in the woods, the memory of a child's hand in mine.
My beloved Becky, Heather, Holly, Ian, Jason and Owen, my treasured friends and Scott's Industrial family, how precious you have all been to me. Knowing and loving each one of you was the success story and pleasure of my life.
Many thanks to Dr. John Bordman, my long-time physician and friend. Shalom. Thanks as well to the kind-hearted nurses and doctors at the GRRCC, especially Dr. Stacey Hubay, Dr. Gregory Knight and Dr. Sheila Russek who left no stone unturned in helping me in my final months. Thanks to the VON Grey-Bruce, Dr. Susan Horsfall, Dr. Edward Pilon, Dr. Tara Somerville, Krista Schwass, and the nurses at the Grey Bruce Health Services Southampton for their compassionate care in my last days.
Beautiful day, brilliant blue skies, happy to have been here.
With much love, appreciation and gratitude,
Cremation has taken place as per Tom's final wishes. A private family interment will take place at a later date. In memory of Tom, his family asks that you consider donations in lieu of flowers to Grand River Regional Cancer Centre or a charity of your choice that may be arranged through www.erbgood.com