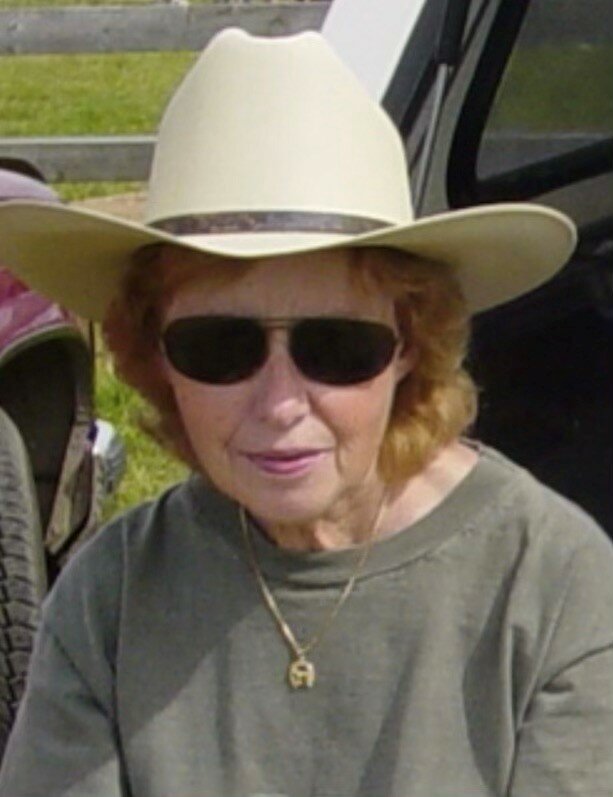 Obituary of Margaret Rose Lawrence
On Wednesday, September 13, 2023, a woman of courage and determination passed away and returned to the Earth, in her 82nd year. Margaret had a deep passion for horses, cats, her family and good humans.
Margaret Rose Lawrence was the beloved daughter of the late Emily Kathleen (nee: Litchfield) and Clifford Russell Lawrence of Toronto/Oakville. Margaret was the last surviving, and youngest sibling to brothers Don, Bruce and Gord Lawrence and sister Doreen Tweed (nee: Lawrence).
She is survived by her sister-in-law Anne Lawrence, nephew Blaine Lawrence (Carina), great nieces Inez and Morgan Lawrence, Tom Melychuck (husband to late Sharon Lawrence), great nephew Myles Melychuck, and nephews Michael and Rusty Tweed.
Affectionately known as Marg, she was brought up with a love for horses and spent her life filling her passion for them by spending time at rodeos, barrel racing, and raising and showing quarter horses. Marg had a deep love for her family and especially for her sister, Doreen, who was her roommate, confidant and best friend her entire life.
Marg was a natural caregiver. She gave of herself with joy and wore nurturing on her sleeve. She worked with the elderly. She cared for all animals, and made sure strays were never left alone. New friends were made easily as she welcomed all those that were new to Westhill Retirement Home. She was passionate about giving to others the way she hoped others would give back to her.
Her surviving family and close friends will miss her. She will be remembered when one observes a cat, watches a horse race, or hears a great animal story.
Cremation has taken place. Interment will take place at the Fairview Cemetery, Palermo (Oakville). A private gathering will be held for Marg.
Donations to the Canadian Wildlife Federation would be a fantastic way to remember Marg and may be arranged by contacting the Erb and Good Family Funeral Home, 171 King Street. South, Waterloo, www.erbgood.com or 519-745-8445.