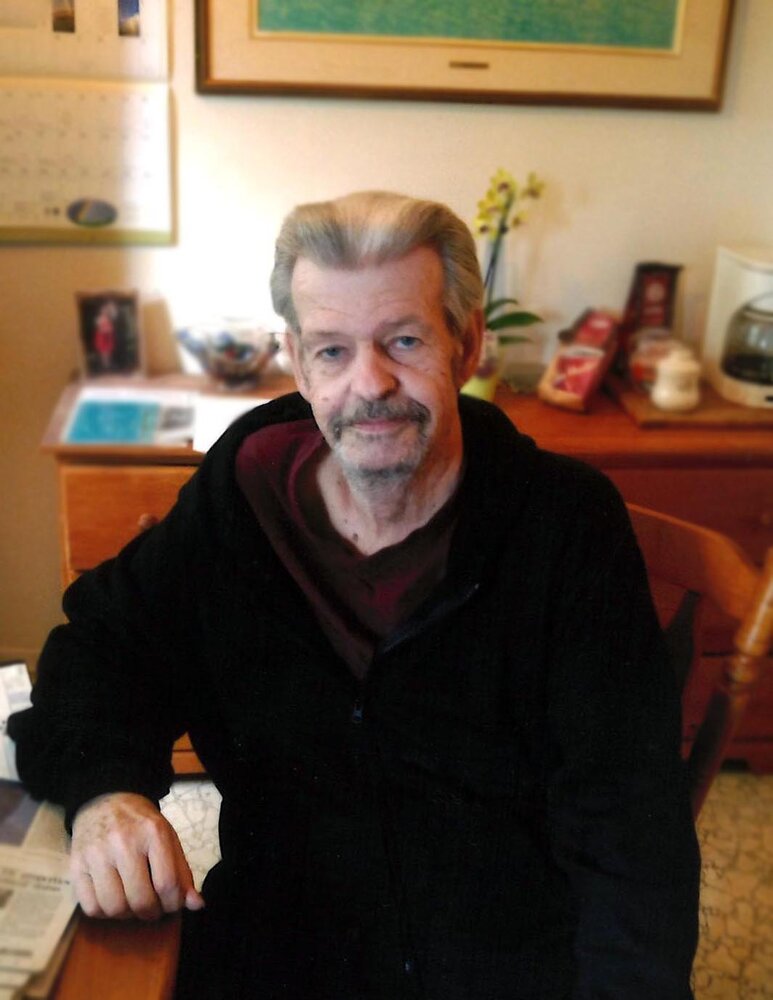 Share Your Memory of
Eric


Obituary of Eric Peasley
March 26, 1941 – September 25, 2023
Passed away at Grand River Hospital in Kitchener, Ontario on September 25, 2023 at the age of 82, after a brief, but fierce, battle with leukemia.
Eric dearly loved his children Elyse, Suzanne (Matt), Michael (Sonya), and Bruce (Kathleen). He was the proud grandfather of Brendan/BBOP, and a loving Poppa Bear to his Little Goose, Sequoia. He will be deeply missed by his family, many cousins, friends, and neighbours.
Eric was predeceased by doting parents Norman and Vernie Peasley, beloved aunts and uncles, and cousins, friends, and many pets. He is survived by former wives Maris and Lori.
Eric was born in Sherbrooke Quebec, but moved to Ontario at a young age. He loved going back to Quebec to visit family, and especially to help his Grandpa Harling on his farm. He went to school in Hamilton and Mimico, and spent most of his career in sales and marketing, starting at Suntester, then as Vice President and GM at WD-40, and Tri Peek. When he was older, he transitioned into driving a limousine.
Eric was at heart a storyteller, and he had so many stories! He enjoyed talking to people about the news of the day and his opinions. He loved to share food, loved to travel, loved to check out different places and go for walks, and talk about his adventurous days long past of tequila and dancing. Eric was a voracious reader and a keen writer. He enjoyed countless long road trips, sharing music with his children or playing pool with his best friend, Pete.
He enjoyed keeping in touch with friends and family, and had many conversations finding out what was happening in their lives. He adored kids, was the primary parent to his daughters, and proudly spoke about his grandkids to anyone who would listen! He supported the kids summer camp at his apartment complex, and was happiest when attending hockey games with young cousins, or watching his granddaughter play. Since the day she was born, Sequoia has been Eric's reason for living - he talked to her every day and they shared many meals, sang songs together, and read stories. Being her Poppa Bear was the highlight of his life, and anyone who knew Eric heard how proud he was of his wonderful Little Goose.
Eric approached life with a sense of humour, and shocked many a person with his jokes and stories of his past. But he always meant well, and had a huge heart. In his final words, we found an ace that we could keep. Eric created many beautiful memories. He will be so very missed.
His family would like to thank his health care team for the care that they provided.
Cremation has taken place. A Celebration of Life will be held in the spring.
Condolences for the family and donations to Children's camp fund may be arranged at www.erbgood.com