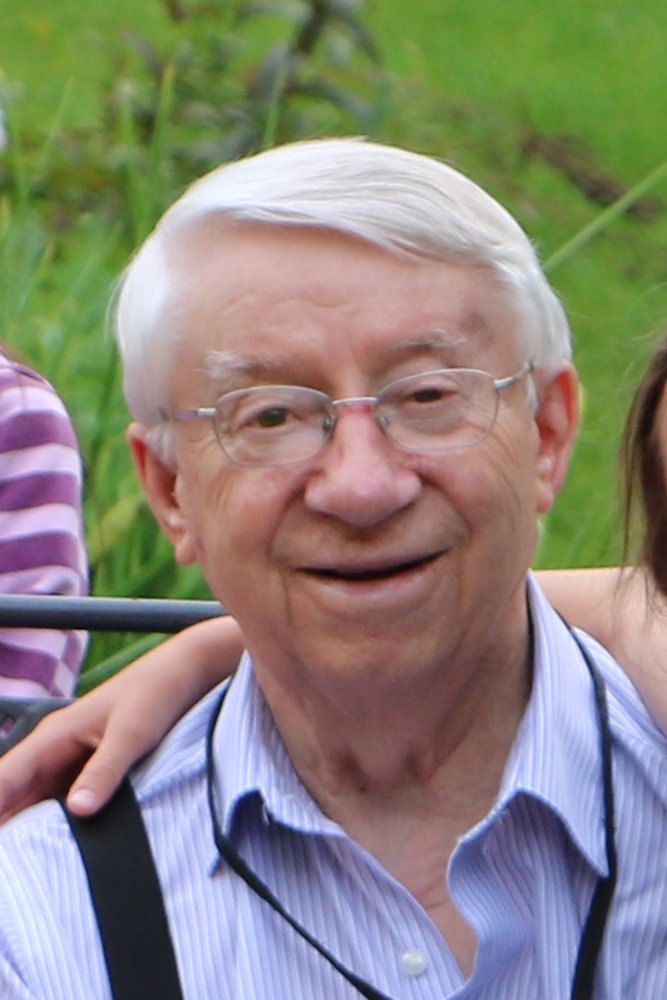 Obituary of Gerhard (Gary) Enns
Born December 11, 1931 in Kolodiazne, Ukraine, to Nikolai and Maria (Huebert) Enns, Gary passed away at Grand River Hospital on January 8, 2019.
Loving husband of Selma (Franz), and dear father to Philip and Lori (Kroh) Enns, Albert and Melinda (Hecht) Hecht-Enns, and Brian and Verena (Ens) Enns. He was a doting grandfather to his 9 grandchildren. Dear brother of Martha Penner and predeceased by sister Mariechen Litke, and brothers Nicolaus and Henry.
Gary was a devout Christian who sought to be a salt and light to those around him. His faith was evident in all parts of his life and he spent much of his time in various roles to help those in his church community. He was a deacon, youth and adult Sunday School teacher, and participated in various committees. With Selma, he would spend many hours at hospitals and homes, caring for the needs of the people in his extended community. Shortly after his arrival in Canada, he was among the many youth who helped build Kitchener Mennonite Brethren Church on Ottawa Street, Kitchener.
In his profession as a high school geography teacher, Gary had a passion that went beyond the basics of teaching. He had a heart for helping students of all abilities and sought to introduce material which spoke to significant current affairs. Whether it was during his Mennonite Central Committee volunteer service in Kafue, Zambia, or in the classrooms of Norwell District Secondary School, Gary would find ways to demonstrate a servant leadership to the staff and students in the schools.
Gary also had a passion for nature, which took his family on summer journeys across North America with their hard-top camper. It also provided him with a time to relax and unwind as he planted, weeded and harvested from the large fruit and vegetable garden in the backyard of their family home in Elmira.
Visitation will be held at the Erb & Good Family Funeral Home, 171 King St. S., Waterloo on Thursday, January 10, 2019 from 2-4 and 7-9 p.m. A memorial service will be held at Glencairn Church, 725 Erinbrook Drive, Kitchener on Saturday, January 12, 2019 at 2 p.m. A reception at the church will follow.
Condolences for the family and memorial donations to the Mennonite Central Committee may be arranged by contacting the funeral home at www.erbgood.com or 519-745-8445.