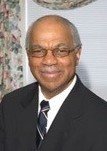 Obituary of Vincent Smith
Vincent Arthur Smith of Waterloo, Ontario, passed away on Friday, February 22, 2019, at Grand River Hospital in Kitchener, Ontario at the age of 79.
Son of Bishop Rudolph Clifford Smith and Rebertha Eliza Smith (nee Turner), Vincent was born on December 14, 1939, in Kingston, Jamaica. He attended Central Branch Elementary School and Excelsior High School. After graduating from the University of the West Indies, Vincent taught at Dunrobin High School and Trench Town Comprehensive School in Kingston, Jamaica. He moved to Canada in 1965 and continued his studies at the University of Toronto, receiving his Masters of Education from Queens University in Kingston, Ontario.
In 1969, Vincent married Claudette Robinson, and together they had two children, Gerry (Beth) and Cecile (Nathan). Vincent worked as a high school teacher at Westmount Secondary School in Hamilton, Ontario, Lambton-Kent Composite School in Dresden, Ontario, Cameron Heights Collegiate and Eastwood Collegiate high schools in Kitchener, Ontario. Vincent also taught English (ESL) in China, India and the Kingdom of Saudi Arabia. He was a well-loved teacher who dedicated himself to his students.
Vincent became an ordained minister with the Open Door Evangelistic Church in 1981, and regularly performed weddings and funerals until his death. He also took courses at Heritage Baptist Seminary. Vincent served as an active member of Waterloo Pentecostal Assembly and in the Afric Caribbean community right up until his death. He loved good Caribbean food and connecting people with people.
Vincent is survived by his wife, children and grandchildren, Jackson, Nadia, Mercedes, Marcus, Emmanuel and Zoe.
Family and friends are invited to share their memories of Vincent during visitation at the Erb & Good Family Funeral Home, 171 King St. S., Waterloo, on Thursday, February 28, 2019 from 1-3 p.m. and 6-8 p.m. There will be a brief period of visitation at Koinonia Christian Fellowship on Friday, March 1, 2019 from 10-10:45 a.m. before the service. A funeral service officiated by Pastor Chris Padiath (WPA) will be held at Koinonia Christian Fellowship, 850 Sawmill Road, Bloomingdale, Ontario at 11 a.m. on Friday, March 1st, 2019.
In lieu of flowers, memorial donations to the Kitchener-Waterloo Multicultural Centre towards the Caribbean Canadian Association of Waterloo Region's Scholarship Fund would be greatly appreciated and may be arranged through the funeral home at 519-745-8445 or www.erbgood.com.