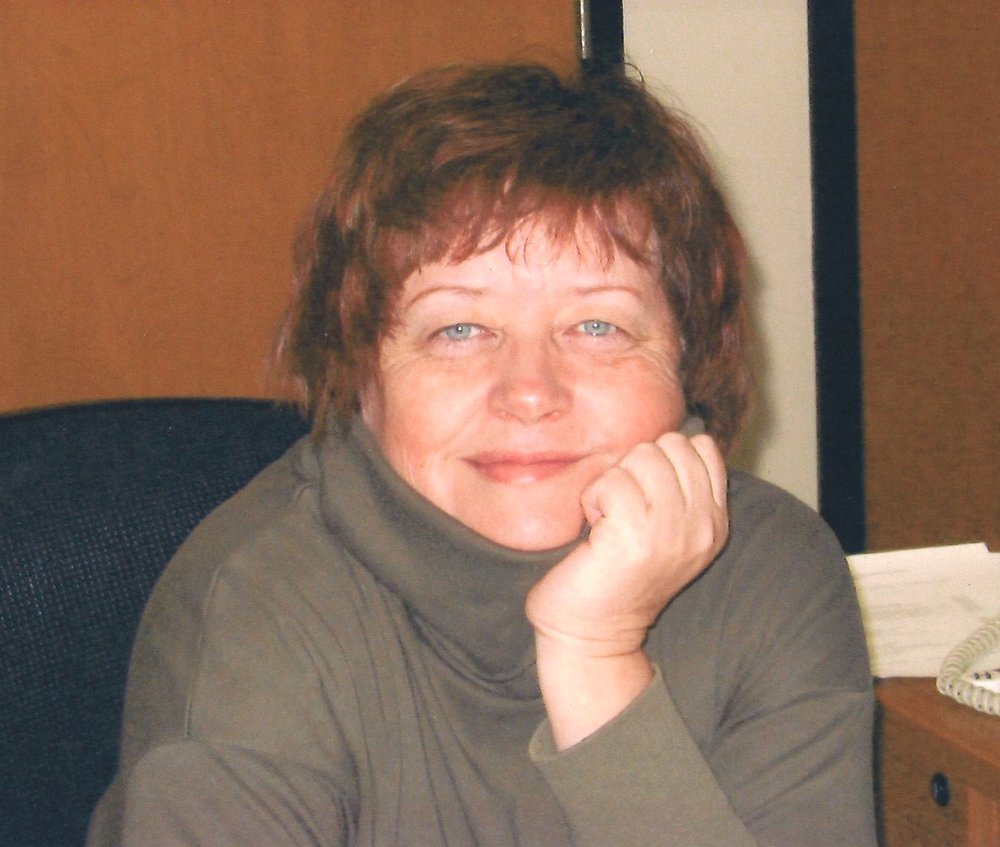 Obituary of Agnes Dufournaud
To participate in the live stream of the funeral Mass, please click here.
With her daughter, Catherine, and her son, Daniel, by her side, Agnes Dufournaud (née Demers) passed away peacefully on January 4, 2021. Predeceased by her parents, Margaret and Louis, and her brothers, Michael and Denis, Agnes will be dearly missed by Catherine and Daniel; her grandchildren, Dominique and Christian; her son-in-law, Peter; her sisters, Louise and Patricia; her brothers, Francis and Fred; her dear friends Gay and Stan; and all of her extended family and friends.
Agnes grew up in a culturally diverse neighbourhood in Hamilton, where she learned the value of hard work and humility. Having to shield her brother Denis from schoolyard bullies, Agnes developed a keen sense of morality at a young age. Her childhood was otherwise full of mirth and mischief. She gleaned unquantifiable pleasure from simply watching television with her family, especially Dick Cavett. She relished summer vacations, when the family would abandon the puddle-dappled streets of Hamilton for their lakeside cottage in Grimsby. It was there that she became an accomplished, daring swimmer. Her siblings couldn't keep up.
When she was old enough to leave the house without a parent, Agnes was seized by the magic of the movies. She would race to finish her weekend chores so that she had enough time to catch the Saturday matinee at the cinema. Sometimes she would cajole Denis into coming along (whether or not he knew what he was signing up for).
Professionally, Agnes began her career as a public-school teacher before ascending the ranks to vice-principal and then principal. She worked twice as hard to gain half the respect enjoyed by her male colleagues. And yet, she managed to leaven the serious with the lighthearted, routinely filling her colleagues' days with laughter and whimsy. She was no less skilled at leading a Conga line through the office than juggling the responsibilities of high-school administration.
After leaving the Waterloo District School Board, Agnes worked for several years in the Government of Ontario's Ministry of Education. There, she was a tireless champion of Indigenous rights. She belonged to a team that designed and implemented Indigenous-centric curriculums for schools primarily attended by First Nations students.
Meanwhile, Agnes performed the labour of two parents at once. She elevated self-sacrifice to an art form. She fostered a loving, restful atmosphere at home, cultivating a space in which her children felt nothing less than unremitting support, a space in which they could behave erratically without consequence. She was just as willing to wait in line for the new Harry Potter book as she was to cuddle her children in hopes of allaying their fears and anxieties. Her children owe their lives to her strength and dependability, but it is probably her performative spirit, particularly her spontaneous singing, that they will remember most vividly.
Agnes's strength and support extended beyond her immediate family. Generous and resourceful, Agnes helped several immigrant families establish roots in Canada. She was committed to their wellbeing and became a fixture in their lives. She lived to serve others.
No story of Agnes would be complete without mentioning her insatiable thirst for the political news of the day. To see Agnes articulating her political views was not only to learn something but to behold someone who may have missed their calling in life. She was a formidable, and at times dramatic, debater—her expressive powers outmatched only by her sensitivity and open-mindedness. Nothing could preclude her from ceding the floor and genuinely listening to her opponent, even when their point offended her sensibilities. She was democratic to a fault.
Agnes's family will fondly remember her endearing peccadillos, such as her sub-optimal sense of direction, which made minor odysseys out of car trips to Ottawa; and her ambitious cooking experiments, which often led to undercooked chicken or overcooked beef, culinary tragedies to be saved only by much laughter, her willingness to engage in self-satire, and the modern miracle of pizza delivery.
It feels insufficient to say that Agnes contained multitudes. She did, of course, but words cannot encapsulate her impact on people. She was caring, generous, compassionate, forgiving, adventurous, funny, optimistic, and peerlessly selfless. She brought warmth to everything she did. She made everyone laugh. She made family and friends feel held. And she was an extraordinary parent—the kind of mother whom daughters and sons have in mind when they dilate lovingly on the person who brought them into this world. She has left an indelible legacy.
A private Funeral Mass will be held on Saturday, January 9, 2021 at St Mary's Catholic Church, Kitchener, with interment to follow at Parkview Cemetery. Due to the lockdown, the Mass will be live streamed on the St Mary Our Lady of the Seven Sorrows's Facebook page, which can be accessed through the Church's webpage (http://stmarysrcchurch.ca/mass-schedule/). A public Celebration of Life is being planned for the summer.
Condolences for the family and donations to The Leukemia & Lymphoma Society of Canada can be arranged through the Erb & Good Family Funeral Home, 171 King St. S., Waterloo at www.erbgood.com or 519-745-8445.