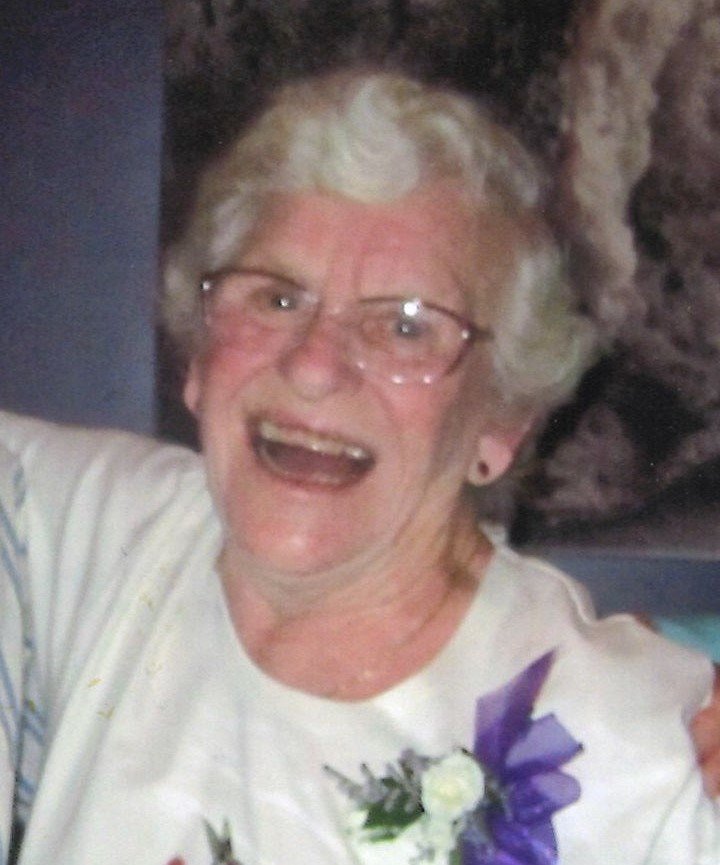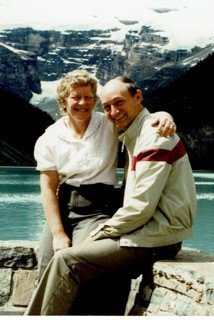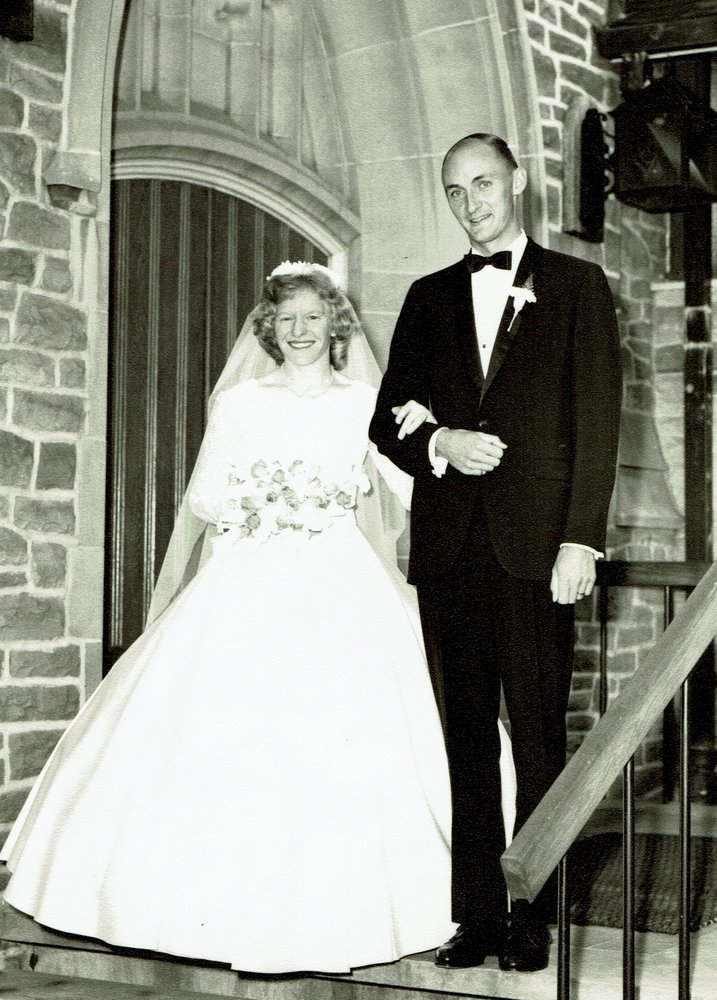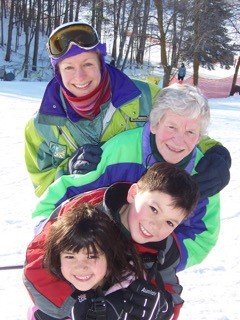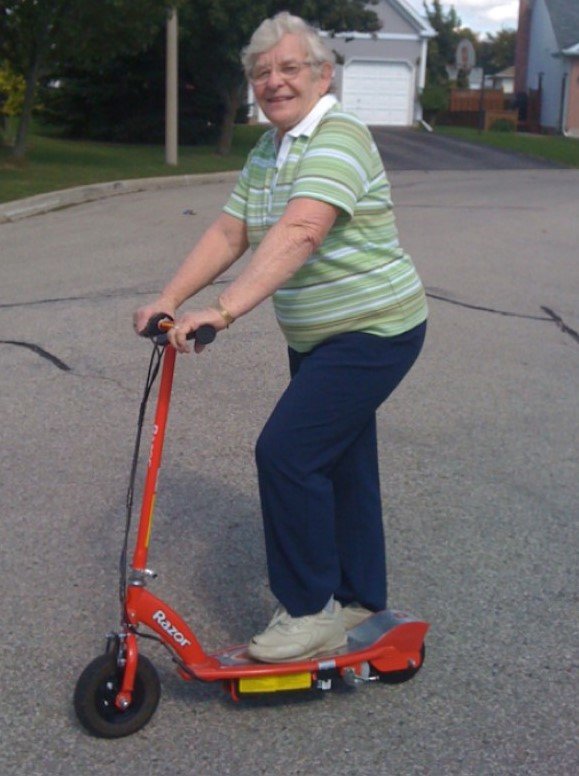 Obituary of Wendy Hanton
Wendy (nee Gwendoline W. Fehrenbach) passed away peacefully on Tuesday January 19th, 2021 at the Innisfree Hospice in Kitchener at the age of 84, one month shy of her 85th birthday.
Beloved wife and 'Life Partner' of Ray Hanton for 57 years, Wendy was such a warm and caring person who enjoyed being with people. In her company you could not but smile and laugh, even at her own expense. Her happiness was infectious and made those around her feel welcome and warm.
Wendy immigrated to Canada from England at the age of 12 shortly after the end of World War 2. She loved her life in Canada and participated in many diverse activities such as ballet, downhill skiing, ladies ringette, five pin and lawn bowling, but her most cherished activities were Scottish Country Dancing, and camping and canoeing in Algonquin Park. Wendy was also famous for her home-made shortbread along with her butter tarts!
Lovingly remembered by her daughters Christine Hanton-Fong (Peter) and Leslie Hanton (John Longarini) and her wonderful grandchildren Adam, Meghan and Cassandra; her brother Tony Fehrenbach; sister-in-law and brother-in-law Jeanette and Gary Hanton, and many other dear family and friends. Predeceased by her parents Wilfrid and Winifred Fehrenbach (Perkins).
We want to especially thank Dr. Califaretti for her wonderful care and expertise, and all the staff at the Grand River Regional Cancer Centre, as well as the dedicated and compassionate staff at the Innisfree Hospice. We have been overwhelmed by both the warmth and professional care in assisting Wendy and our family through this most difficult period.
A Celebration of Life will be held in the spring, when the blossoms bloom again! As expressions of sympathy, donations to the Grand River Hospital Foundation, or the Innisfree Hospice in Kitchener would be appreciated by the family and may be arranged by contacting the Erb and Good Family Funeral Home. Please visit www.erbgood.com to view Wendy's memorial.
Wendy "Woo" was born in Iver, Buckinghamshire, England on February 20th, 1936, and immigrated with her family to Barrie, Canada when she was 12 years old. She loved to dance and was involved in pantomime, ballet, majorettes, and later Scottish Country Dancing which she also taught for many years. She moved to Toronto as a young adult and was employed as a specialist typist, preparing final copies of military manuals for the Forces. While there, she met the love of her life, a young University of Toronto engineering student living a few apartment floors below. Shy 6 foot 3 "Little" Ray, a non-dancer!, was washing his car when spritely 5 foot 2 Wendy pulled up in her new car to do the same. After a few minutes of shy conversation, she "accidently" turned the hose into Ray's clean car and the rest was history - perky meets gentle giant. The couple dated for three years before marrying in October, 1963, with Ray finishing school and learning to dance, and Wendy furiously typing his thesis the night before it was due - without a single error.
Spunky and energetic, and not afraid to try new things, Wendy tackled everything with enthusiasm and energy. The word "can't" did not exist - "Let me try" was more her attitude in our happy home. Wendy made friends easily wherever she went, and this skill served her well as our little family of four moved around Ontario for many years with Ray's employment at the Ontario Ministry of Transportation (Toronto, London, North Bay, Mississauga, Chatham, Markham). In later years, Wendy and Ray moved to Waterloo to be closer to their children and grandchildren.
Active throughout her life as a dancer, five-pin and lawn bowler, outdoor enthusiast and the ever ready Mum's taxi, Wendy hit her stride in her 50's once her children flew the nest. She started playing ringette with the "MarkHams", and took up downhill skiing with the Markham Ski Bees group. She was an energetic participant in roller blade, pogo stick, scooter and water fight activities. Family bike rides along the Niagara River on Canada Day became an annual tradition, with quick detours to the local wineries. Wendy was immensely proud of her grandchildren and, as with her daughters, was a passionate cheerleader at their many sporting, musical and scholarly events. She became the adopted Canadian Mum and Nana to Monika and Daniel from Sweden, as well as for many of her daughter's other friends.
Algonquin Park was one of her favourite retreats, where she and Ray camped and canoed for over 25 years with Christine and Leslie, and later with their families. Wendy and Ray made many lifelong friends at the Park, returning every year to the Lake of Two Rivers campground. At nearby Dorset, while visiting Gary and Jeanette, many epic euchre games were interrupted by spontaneous bouts of uncontrolled laughter.
Wendy was also a terrific baker and known for her delicious butter tarts, apple pies and especially her famous shortbread which she religiously made for special occasions and for friends. Her shortbread would also accompany her to many a ringette tourney, much to the anticipation of her team. Wendy played ringette until the ripe young age of 70 and was affectionately called "The Elder" by her Markham team mates. At one time, she was the oldest registered ringette player in Ontario, leaving big skates to fill. Her daughters and granddaughter Meghan continue to follow in her skating strides, three generations of ringette players playing defence.
In later life, Nana's greatest joy was her grandchildren and she loved spending time with them. She would accompany Cassie every morning to the KW Bilingual School, and bake and sew with her after school. Other proud moments include watching her granddaughter Meghan play for the Junior National Ringette Team, and Adam compete at the rep level in his various hockey, soccer and rugby sports.
Wendy is a role model for us all to follow. She taught us to love and respect each other, be compassionate and understanding, and to appreciate the beauty around us every single day. Her precious memory lives on in her family near and far (Canada, Michigan, United Kingdom), in cherished childhood friendships that continued on for 70 years (Valerie Wright, Ann Cotton), and in other dear friends and neighbours throughout her life.
Until we meet again, rest in peace.
Love you forever.