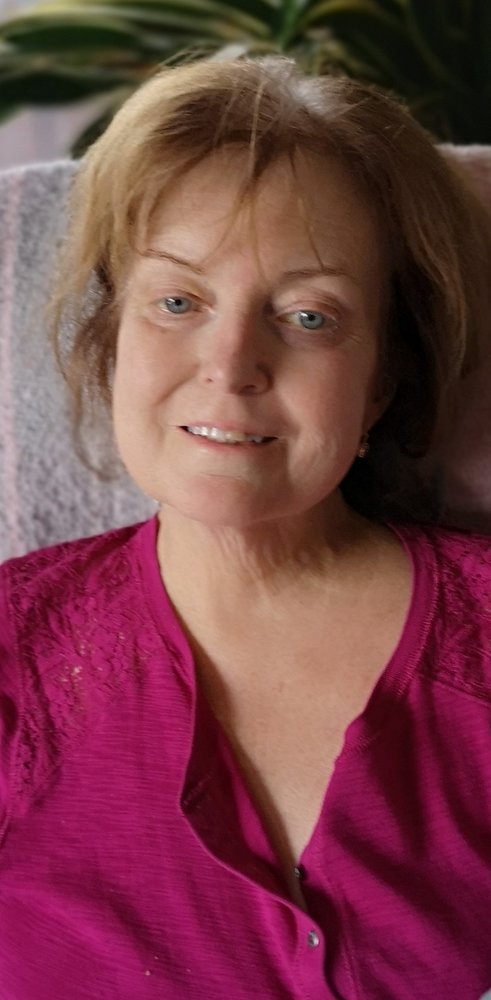 Obituary of Joan Elaine Hudspeth
(nee O'Connor)
August 31, 1960 – February 10, 2021
Joanie passed away in her beautiful home overlooking the Grand River, wrapped in her husband's and daughter's arms, each holding her tiny hands.
Joanie loved her husband, Scott, her daughter, Erin Hudspeth (Ted Klaassen), her family and her friends.
She was forever grateful for the shared adventures of childhood and the close relationship with all her siblings – Mary Morell (Fred 2002), Annie Pawson (Mike), Patricia O'Connor (David Dufoe), Teri Dye (Syd) and John O'Connor (Kathie).
Dear sister-in-law of Dave Hudspeth (Debbie) and Jennifer Hudspeth (Janine Henning).
Her many nieces and nephews will remember the special treatment they received. They will take pride in carrying on her legacy. The wonderful gifts, careful attention and quiet support will not be forgotten. Special Godmother of Tom Pawson.
Joanie had many wonderful friends who will keep her close to their hearts.
She was an accomplished cook which complemented her profession as a trained sommelier. It was best to consult Joanie when planning a dinner party! Her expert knowledge and wonderful advice will live on. We will all miss her "Wine Academy" seminars held on the shores of Lake Huron!
She loved the finer things in life and her love of travel never ceased. She loved to be busy especially with friends or family to share the fun. Her wonderful funny stories during spirited card games raised many a roof. We will cherish her laughter, quick wit, generosity of spirit and sparkling intelligence.
Joanie is predeceased by her parents, Dr. Bill and Norine O'Connor, her in-laws Murray and Joan, (Joyce) Hudspeth.
Arrangements have been entrusted to the Erb & Good Family Funeral Home, 171 King St. S., Waterloo. As per Joanie's wishes, there will be no visitation or funeral service. Cremation has taken place.
Please, no flowers. Joanie was dedicated to The Working Centre and would appreciate memorial donations being made at www.theworkingcentre.org or through the funeral home at www.erbgood.com or 519-745-8445.
She will forever remain in our hearts!