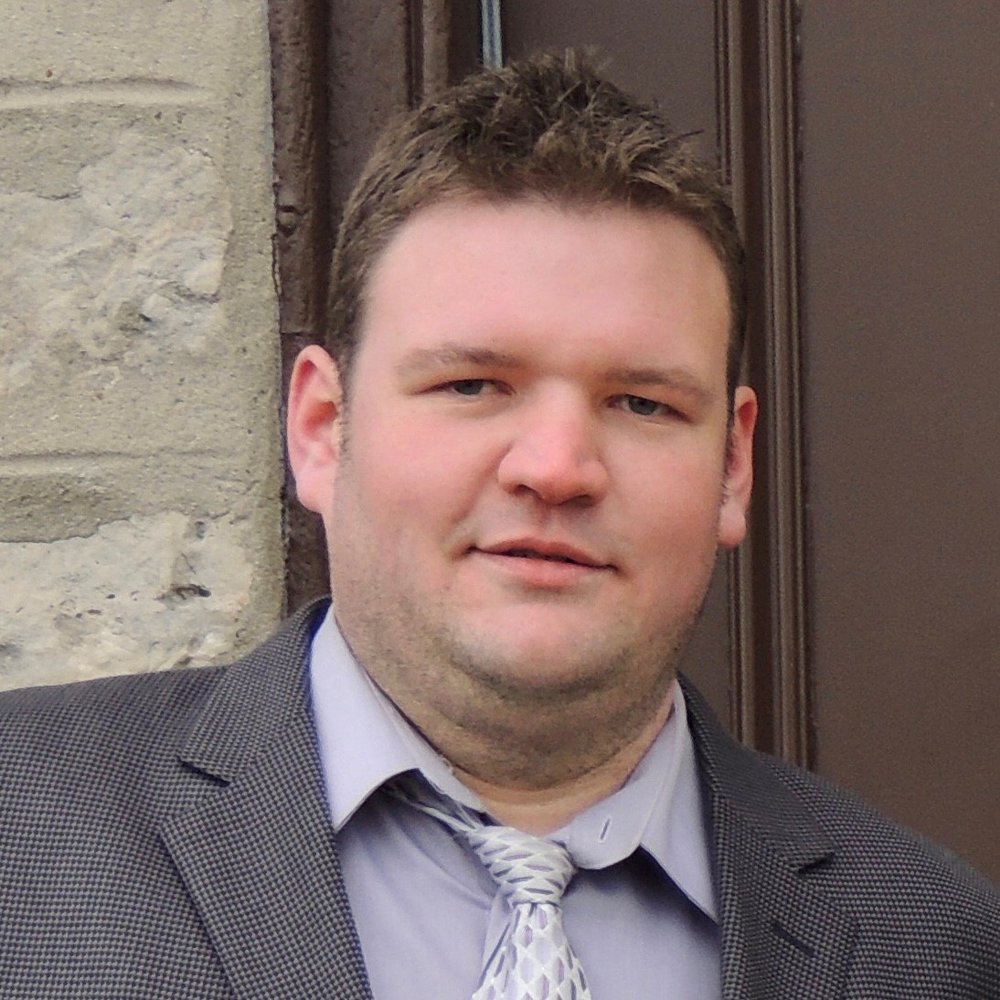 Obituary of Pat Hergott
To view the livestream and recording of Pat's service, click here
It is with a heavy heart we announce the sudden passing of Pat on Tuesday, April 6th 2021.
Pat will be deeply missed by all his family and friends.
Most of you reading this had the pleasure of knowing Pat, always greeting you with a big goofy smile. Pat loved to be outdoors doing almost anything especially on his lawn tractor. In season he liked fishing and hunting. He was always there to lend a hand and help out a friend or anyone in need. There wasn't a campfire that Pat wouldn't want to be at sharing good times with his friends. We all know how much Pat loved a good Toronto Maple Leafs game he was a huge fan always wearing his jersey cheering them on. Pat missed his precious dog Buddy, she was the apple of his eye. He treated her like a little princess. His love and bond for her was special, we know Pat and Buddy are together again. Pat was a talented carpenter he was so picky making everything look just right. He enjoyed working with concrete and trim work. Pat always enjoyed a good meal from wing night with his friends to Sunday family dinner, the kid was always hungry. He had to have not one but several glasses of milk, we often joked about just getting a cow for the back yard…Pat was a big supporter of the dairy industry. Pat was a treat monster, a kid looking for candy…some of his favourites were smartie ice cream, homemade pie and fuzzy peaches.
As a born and raised St. Clements boy, he loved living in his little town and rarely chose to leave St. Clements. He attended St. Clements elementary school and Elmira High School. Pat loved playing outdoors as a kid. His hat wearing started very young, he was always wearing his train conductor hat digging in the sandbox on his wooden backhoe. Winters he played outside digging tunnels for Rex dog and going down hills on the GT. Pat spent lots of summers at the cottage swimming, and having fun.
We request no flowers please. To remember Pat we ask that you make a donation to KidsAbility, we all know how much Pat loved kids and how much they loved him. Or Kitchener Waterloo Humane Society in honour of his little princess Buddy.
Due to Covid gathering restrictions, a private funeral will be held by invitation. This service will be live streamed on Erb & Good Family Funeral Home website by clicking here for those not attending the service in person, you are able to watch the service online on Wednesday April 14th, 2021 at 10:30 am. The service will remain a recording for viewing later.
We would like to thank everyone for your kindness, support and love through this difficult time. We know Pat will live on in the hearts and memories of many friends and family.