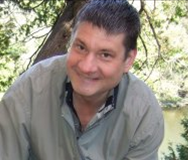 Obituary of Andy Klaehn
When the physician from the CCU called to tell me, despite all of their efforts, Andy was on a downward spiral, he asked, "Are there any words you would like me to say to your brother?" It took me but a few seconds to say, "thank you for the music." My father told Andy his ministry was his music. It was. Whenever I heard him play, for some reason my eyes filled with tears. A dear friend, Jane Siegel, wrote these words, "Andy was a genius. It was an honour, a privilege, a precious gift to accompany Andy. As much I was in awe of Andy's musical ability, it was when Andy stood by himself at the front of the church and soloed "Just A Closer Walk With Thee" I understood the breadth of Andy's gift. It was as if Andy was speaking to God, a truly sacred moment."
Andy was a unique character who will be remembered for his showmanship. Chris Malleck writes, "its been years since I've seen Andy, but back in the Circus Room days when Andy did summer gigs and the garage door was open, he would leave the stage during a solo. The band would play on but Andy would be gone sometimes for minutes....just as people would start to chatter, his car would pull up outside on King St., windows down, someone driving and Andy, half out the window playing away on the sax. I remember Andy as a nice soul and will remember him fondly."
Andy was a kind soul. He suffered from a major mental illness (Bi-Polar). Andy told me it was like a light switch would turn off sometime in February and he would make a descent into depression. He would wait for the light switch to turn on in May or June, and then the clouds would lift. This was his journey for the last 42 years. I admired him greatly for waging the battle so courageously. In the midst of his mental health battle, he struggled financially, as do many musicians. Strangely, this kind soul seemed most upset by the insensitivity and cruelty he encountered in the world. Being so kind and thoughtful, he could never understand others who just didn't seem to care.
Carrie Waekens outlines Andy's musical history, "Andy Klaehn - thank you for a dozen years of amazing SAX playing! ...always a favourite at the Uptown Waterloo Jazz Festival. I would always sit front row with Philip Bast sharing our deep respect for artists. As per Jazz Club: Andy was a dynamic, multi-talented, professional musician, bandleader, and master teacher. He was a highly sought after alto, soprano, and tenor sax player, as well as a flute and clarinet player performing with various artists in a wide array of collaborations from duos to sextets. Andy is also a founding member of the renowned Top Pocket Jazz Quartet. My sincere condolences to those artists that have played with Andy. *HUGS*
Andy has played with many jazz legends, including Buddy Rich. Andy has played at the Uptown Waterloo Jazz Festival, the Hillside Festival, the Guelph Jazz Festival, as well at the legendary Rex Jazz and Blues Bar in Toronto. Andy has shared the stage with many musical giants, such as Moe Koffman. He has also played with the Stratford Festival Orchestra, the K- W Symphony, and as a sideman for Bo Diddley. Thanks Andy for all that you have offered the K-W music scene. You will be greatly missed."
Denise Baker shared this story about Andy, "I met Andy over 30 years ago and I instantly knew that this guy was special. Very special. He always had a smile, a warm hello. Always. Andy gave me my first chance to sing Jazz in front of an audience. It was at the Circus Room. He and Bill Gillard were playing there on a regular basis. Oh, I practiced and practiced and when the night finally came, I nailed the first song and bombed on the second. I was devastated. Not devastated for me, Oh yeah, I was horribly embarrassed for myself but devastated for Andy. I was on stage with greatness and I bombed. I remember, apologizing over and over to him. Telling him how sorry I was for not being ready. You know, he was such a kind man, and knowing how much I was hurting, he told me that even the best musicians have a bad day. Keep pushing forward and you will get there…..Andy was a genius! A musical genius! A warm, sweet person who could explore the outer limits that very few could ever comprehend. If you ever witnessed Andy playing, when he was in the zone, riding those invisible waves of greatness, then you were part of something very, very special. You may not have known it at the time, but the heavens were giving you an extremely precious gift."
Andy, when asked, "What do you like about the work you do?" replied, "Everything! To work as a musician is truly a gift of God. I get to play instruments, which to me are my toys. Having the ability to bring pleasure to other people's lives through music is likely the most rewarding thing life can offer! I will continue to do it until the casket drops."
Ten thousand words would only be a feeble attempt to articulate the memories we share of Andy. Our hope is to have a celebration of life, befitting Andy, with music and stories, on the other side of the pandemic. As soon as we know a date, we will let you know.
Andy was predeceased by our parents Bruce & Rae, and our sister Tracie. He will be missed by his nieces and nephews, his sister-in-law Cate Klaehn and brother-in-law Gord Lomoth. And, he will be missed by his brother, Herb Klaehn. I love you Andy! You will never be far from my thoughts. Thanks for the music!
Condolences for the family and donations to the Canadian Mental Health Association are appreciated and can be arranged through the Erb & Good Family Funeral Home, 171 King St. S., Waterloo at www.erbgood.com or 519-745-8445.


Share Your Memory of
Andy