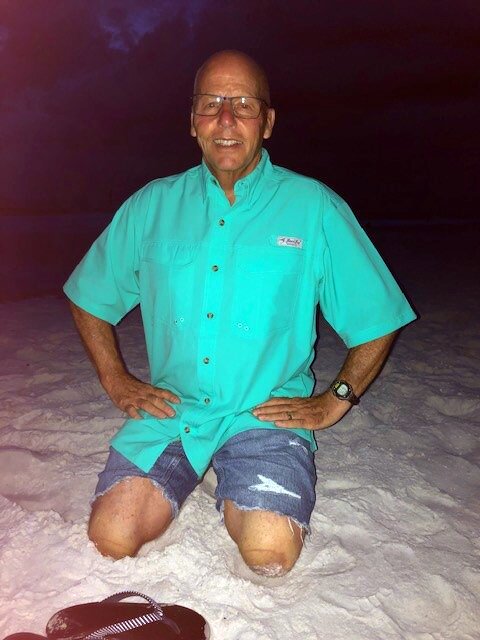 Obituary of John Zuk
To view the livestream of the service, please click here.
John Zuk "chocolate lover extraordinaire" crossed over peacefully with his one true love by his side, November 9, 2021…sooner then expected or ever imagined.
His spirit continues to watch over the love of his life, soul mates forever…Rozie. John swept her off her feet 51 years ago at the infamous Donut Queen, with his charm, wit and sweet disposition. His "giggle" sealed the deal…his lime green Kawasaki didn't hurt either!!
We miss you John…
Lovingly remembered by brother George (Brenda), sisters-in-law, Mary (Bob), Pat (Al), Shirley and Diane.
Uncle John was treasured by his many nieces and nephews. He took an intense interest in their lives and provided a quiet and loving guiding hand.
John will be sorely missed by many people who considered him a friend, mentor, and teacher of life. He had a varied and diverse career excelling at everything he chose to do. He was recognized in the auto trade industry as being an "Agent of Change" and "Quality Service" was what he delivered.
A GOLDEN HEART filled with LOVE and hardworking HANDS at rest.
God broke our HEARTS to prove to us "he only takes THE BEST"…
Thank you to a few "special" people who helped me with John's care at Grand River Hospital:
Melissa (nurse extraordinaire)
Cassandra/Venus (Palliative Care Nurses)
Sunshine (you know who you are)
Sue (PSW)
Brian (compassionate housekeeper)
Dr. Batra and Fatima (for your listening ears, compassion and honesty)
The Entire Care Team
Utopia Wellness Clinic:
Lisa (for bringing Katie to us)
Katie (for your spiritual guidance)
Heather (for your gentle presence by John's side to listen and commiserate with)
Ruth and Bert (for mirroring the love that we both shared)
Dan (for deepening our love for each other)
Elizabeth (for your magic healing hands)
Mark (for your warmth and sense of humour)
Doc (for giving us a 'reason for the season')
A special "Thank you" to Sheena for your "healing massaging hands".
"One step, one breath, one moment at a time"…
To celebrate the passing of this STRONG SOUL, lets raise a cup of hot chocolate. Don't forget to top it off with Marshmallows!!
A private family service will be held at the Erb & Good Family Funeral Home, 171 King St. S., Waterloo on Saturday, November 20, 2021 at 12 noon. Family and friends are invited to view the livestream of the funeral service on his online obituary page (www.erbgood.com).
In memory of John, in leu of flowers, please consider donating to the Hospice of Waterloo Region, Grand River Hospital Foundation – Cancer Centre, The Food Bank of Waterloo Region or The Hospital for Sick Kids. This can be arranged through the Erb & Good Family Funeral Home, 171 King St. S., Waterloo at www.erbgood.com or 519-745-8445.


Share Your Memory of
John