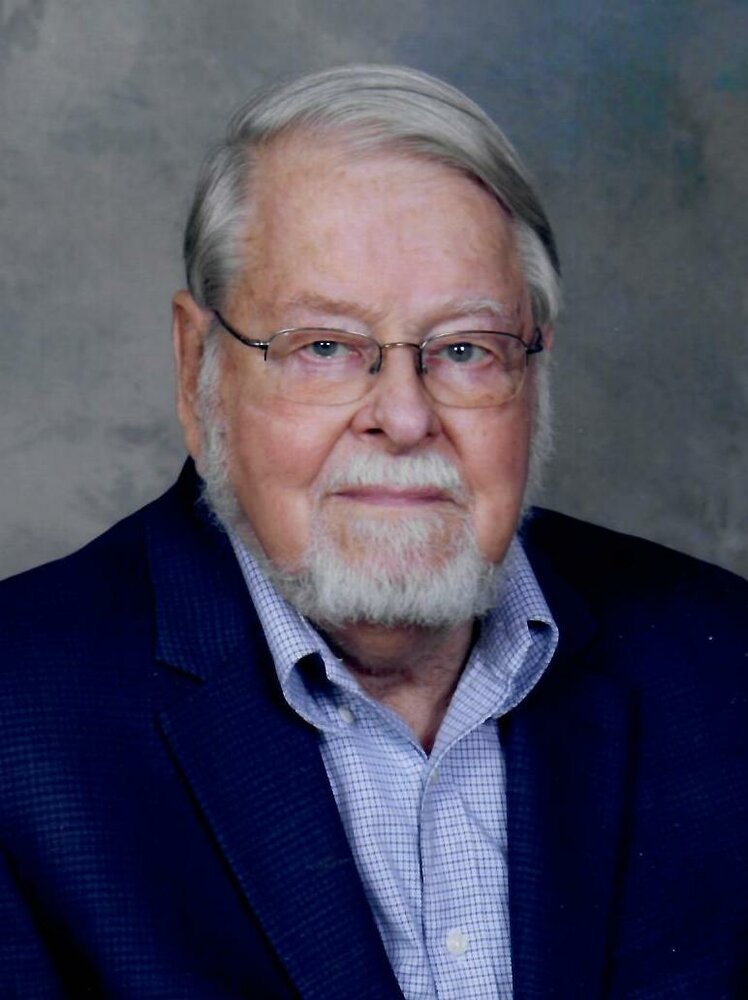 Share Your Memory of
Dr. Colin


Obituary of Dr. Colin William Stearn
Colin passed away in the early hours of Monday, January 17, 2022, in his 94th year, at his home at the Sunshine Centre, Luther Village on the Park, Waterloo, Ontario.
He was predeceased by his loving wife of 61 years, MaryJoan Stearn (nee Mackenzie 1929-2014), his father Clement Hodgson Stearn and mother Doris Lilian Phillips, sister Hilary Ayre Jones, and step-mother Rosalynde Fuller Stearn.
Colin was born on July 16, 1928 in Bishop's Stortford, England and emigrated to Canada as a child. He spent his formative years in Hamilton, Ontario attending Hillfield School, Westdale C.I. and graduated from McMaster University in 1949 with a B.Sc. in Honours Geology. He continued his graduate studies at Yale University. He was granted a Phd in 1952 and accepted a position of Assistant Professor of Geology at McGill University in Montreal, Quebec. While there, Colin served in many different roles, including chairman, of the Department of Geological Sciences. During his career he worked for the Geological Survey of Canada, did field work in the Canadian north and Rockies and spent time in the Caribbean studying corals and mentoring many geology students. Serving on many national committees and scientific societies throughout his career, he had the opportunity to travel and often presented his research to the scientific community around the world. HIlHHiHillHIlka;jkldfh djf
Colin was an avid reader and writer, publishing two university textbooks while at McGill. He enjoyed writing stories for the Village Voice at Luther Village during his retirement years.
Colin was a longtime member of Lakeside Heights Baptist Church in Pte. Claire, Quebec and after retirement at Highland Baptist Church in Kitchener, Ontario. A devoted deacon, Sunday school teacher and Superintendent and on various boards and committees at these churches.
MaryJoan and Colin enjoyed live theatre and symphony concerts. They spent many happy times with family and friends at their cottage in Gravenhurst and the "Country" near Sutton, Quebec.
Loving father of Patricia Joosse (Lawrence), Virginia Pope (Charles K.), and Andrew Stearn (Stephanie). Dear Papa of Matthew Joosse (Veronica), Sarah Schoeffel (Derrick), Lauren McConnell (Scott), Jessica King (Johnny), Carleigh Pope and Tomas McManus, Rosalynde Stearn and Steve Reynolds, and Lydia Stearn.
Colin was proud to be a Grandpapa to 5 wonderful great grandchildren, Colin and Rita Joosse, Sophie and Katie McConnell and Emma King. He loved to debate with his grandchildren and had a wry sense of humour, which will be fondly remembered and greatly missed.
A private family gathering is planned for the Spring when family can meet again safely. Condolences for the family and memorial donations to the Highland Baptist Church, Kitchener, Ontario, or McGill University of Montreal, Quebec to be used by the Department of Earth and Planetary Sciences or its successor and may be arranged by contacting the Erb & Good Funeral Home at 519-745-8445 or www.erbgood.com.