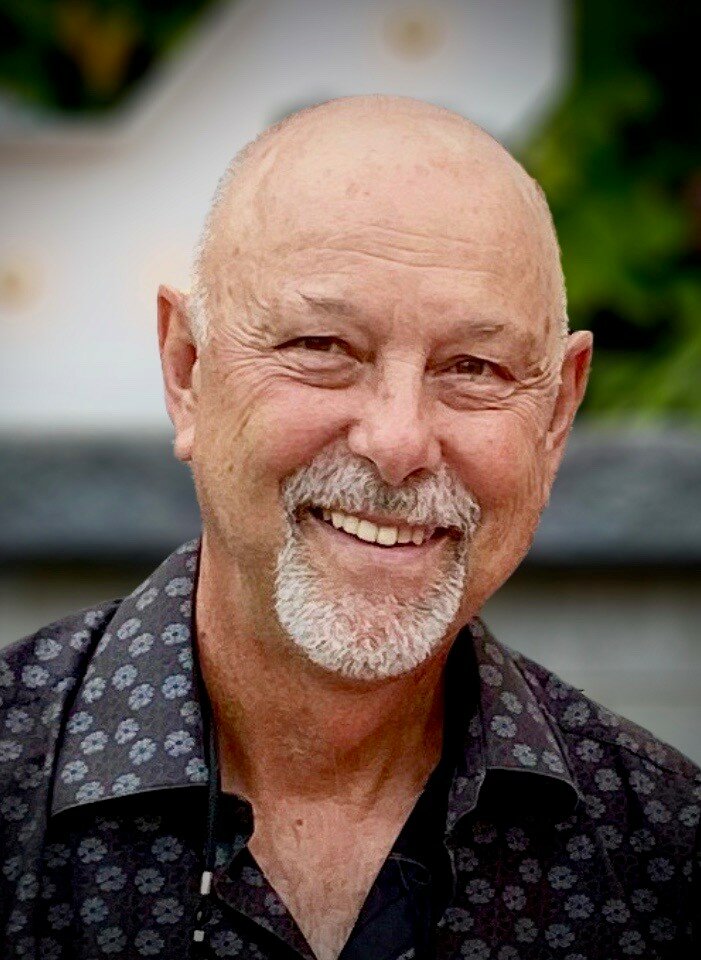 Share Your Memory of
Ronald


Obituary of Ronald Brown
"Fly, my sweet man, fly. It's okay" were the last words Ronald Brown heard from his wife, Lorna, as he passed away on January 14, 2022 surrounded by his family. Ron Brown was the epitome of a good man. With a daily twinkle in his eye, Ron was charming, gentle and kind. While loving a good prank, he was also humble, compassionate, wise and intentional.
Ronald Brown is survived by his loving wife Lorna (Toews) and his three children Kimberly (married to Chantelle Cotton, grandchild - Aidyn), Thomas (married to Michael Lee-Poy, grandchildren David, Abigail, and Aaron) and Karen (married to Andrew Suderman, grandchildren Samantha, James, and Simon.) He is remembered by his siblings Verna Olfert (married to Eric) and Harvey Brown (married to Eleanor) and their families. He is also grieved by Lorna's brothers Jim Toews (married to Rose) and Bob Toews (married to Corrine) and their families. He is predeceased by his parents Henry and Mary Brown (nee Wiebe.)
Ron's work life was varied and covered many of his passions- agriculture, music, cars, and people. After his years at Canadian Mennonite Bible College, he went to the University of Manitoba to obtain an education degree. During this time, he performed with CBC's Hymn Sing for several seasons. Ron had an extraordinary 35 year career as a teacher, music educator, and principal in Manitoba and Alberta. He took a sabbatical to earn a Masters Degree in Music Education from the University of Calgary. Many years later, Ron was still recognized and greeted as "Mr. Brown" and thanked by those he taught. Upon his retirement from education, Ron embraced his other passions by farming, truck driving, working in a car auction lot, and creating his own business as a handyman: "Try Ron - Most Jobs Too Big, None Too Small."
Ron was a renaissance man who lived out his values authentically. He wore many hats and had multiple facets to his personality. He was deeply connected to his agricultural roots and "watched the crops" even when he moved to Ontario. He also moved in academic and cultural circles through his passions for education and music. He was a spiritual man and was committed to his faith and his church. He highly valued community and also worked for equality and strived to make decisions for the good of all. He accepted others and treated them with dignity and love. He drew out the best in people, making people want to collaborate and be better.
Ron loved to play and have fun. He camped, hiked, skied, and played all sorts of games with his kids and grandchildren. Ron loved Dairy Queen and his grandchildren knew that it wouldn't take much to convince Grandpa to take them for an ice cream cone... even if it was before dinner. Ron played pranks and enjoyed a good laugh over a bad joke. He was passionate about cars and identified periods of his life by what car he owned.
Ron cared deeply for the way we relate to one another and the world. He was politically aware and paid attention to social causes. He "shopped local" and recycled before those were broader movements. He wrote letters to his MLA and to the CBC and made sure to vote in every election. He strived to learn and grow in his social consciousness so as to make our world a better place for the common good.
Ron accepted what life offered him and moved forward with curiosity, wonder and an open heart. He was optimistic and always looked forward to something, even when it was just dinner at the end of the day. While Ron worked hard, he always made time to play and celebrate.
Ron's legacy lives on through his many students, his colleagues, and his friends but most importantly his family. Celebrations of Ron's life will take place in the coming months in locations that were important to him. In the meantime, remember him through food, laughter and love of life.
Thank you to all who have supported Ron and Lorna through this journey. We'd especially like to thank Dr Duggan and the team at the Tom Baker Cancer Clinic in Calgary and the Oncology and Palliative Team at the Grand River Regional Cancer Center in Kitchener.
If you'd like, you may honour Ron by making a donation to your favourite charity.