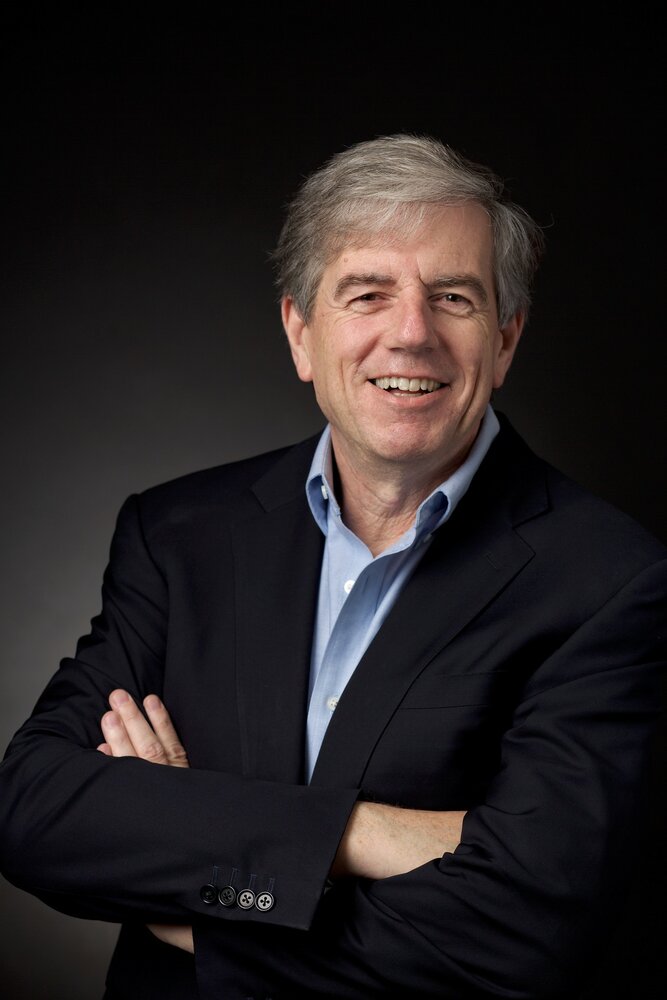 Share Your Memory of
Patrick


Obituary of Patrick Lannigan
To register for visitation (RSVP), please click here
To view the livestream and recording of the service, please click here
Patrick Michael Lannigan
March 17, 1959 – January 29, 2022
"We're here to put a dent in the universe. Otherwise why else even be here?" ~ Steve Jobs
Patrick was born into a military family on the east coast and made his way to Toronto in 1977. He was entrepreneurial even as a teenager and in Toronto he found and followed the great passion of his life: technology. Completely self-made, Patrick balanced his drive and ambition with integrity and fun. He had an uncanny business sense and an unquenchable thirst for knowledge. Through the years he taught himself marketing and earned a career as VP Marketing in the technology industry, first with a banking software company (Strategic Information Technology) and finally with Wolf Advanced Technology, a company that makes rugged video boards for the military and aerospace industry. Patrick had a reputation with his business colleagues as a work-a-holic but his long hours and dedication came from a fundamental love of what he was doing.
Patrick's creativity found an outlet in community theatre, sitting on the board of Verve (originally the Stouffville Theatre Company) and taking a sabbatical from his career to co-write and produce a play with his wife, Marianne. "Stronger, Freer" played to sold out audiences in Stouffville and Newmarket.
Patrick and Marianne moved to Waterloo in February of 2021 to be nearer to grandchildren and were so grateful after the diagnosis of cancer to find themselves so close to the Grand River Cancer Centre. A special thanks goes out to the amazing care-givers at Grand River. Although Patrick's battle with cancer was short, it was fought with ferocity, positivity, and grace.
Patrick is pre-deceased by his parents, Marie Bourque and Patrick Joseph Lannigan. He leaves behind his heartbroken wife, Marianne, his two loving children, Sarah (Tom Gault) and Michael, and two beautiful grandchildren, Elizabeth and Sophia. Also mourning his loss are his brothers, Gerard and Shawn, and his nieces and nephews, Shawn, Kelcy, Emily, and Matthew.
Patrick had a positive and profound effect on the people around him, who are all richer for having known him. He was a special blend of kindness, strength, humility, humour, energy, positivity, and love. He was a risk-taker, a mentor, a visionary, a genius, an inspiration, a great father, and a spectacular husband. He lived his life with fearlessness and enthusiasm and made a difference in so many people's lives. Everyone who knew him is well aware of the dent he made in our universe.
Due to COVID-19 restrictions face coverings are required and all are required to register (RSVP) for the visitation. Please register on Patrick's tribute page at www.erbgood.com or by calling the funeral home at 519-745-8445. Visitation will be held at Erb & Good Family Funeral Home, 171 King St. S., Waterloo on Saturday, February 19 from 4:00 – 6:00 pm and on Sunday, February 20 from 1:00 – 2:45 pm.
The service will be taking place at 3:00 on Sunday, February 20 in the chapel at the funeral home. Due to space restrictions, the funeral service will be by invitation only but will be live-streamed and the link is available here. Cremation will have already taken place.
Condolences for the family and donations to the Grand River Regional Cancer Centre may be arranged by contacting the funeral home at www.erbgood.com or 519-745-8445.
Visitation
4:00 pm - 6:00 pm
Saturday, February 19, 2022
Erb & Good Family Funeral Home
171 King Street South
Waterloo, Ontario, Canada
Visitation
1:00 pm - 2:45 pm
Sunday, February 20, 2022
Erb & Good Family Funeral Home
171 King Street South
Waterloo, Ontario, Canada
Celebration of Patrick's Life
3:00 pm
Sunday, February 20, 2022
Erb & Good Family Funeral Home Chapel
171 King Street South
Waterloo, Ontario, Canada
Due to capacity limits, this service is by invitation and will be livestreamed to the public. The link is at the top of this page.