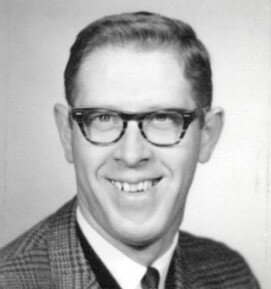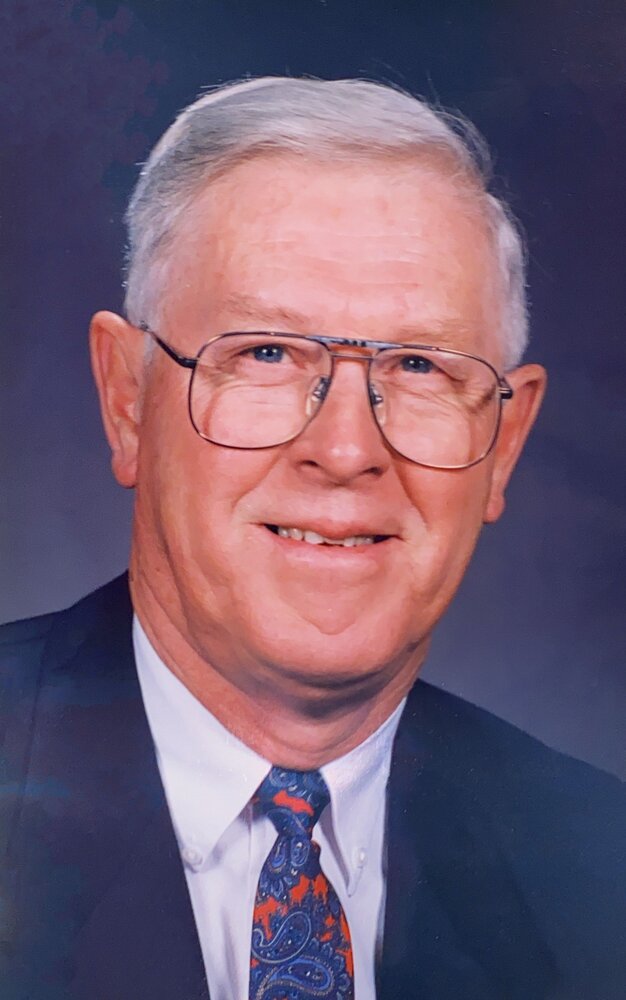 Obituary of Ronald "Ron" Garth Dunkley
To view the livestream of the service, please CLICK HERE
Dunkley, Ronald Garth (C.M), aged 92, of Waterloo, Ontario, passed away on February 19th, 2023.
The funeral service will be held at St. John the Evangelist Church, 23 Water St N, Kitchener, Ontario, on Saturday, February 25th, 2023, at 11 a.m., with The Revd Canon Preston D.S. Parsons, PhD. officiating. Service available online on Erb & Good Family Funeral Home's website.
Visitation will be held at Erb & Good Family Funeral Home, 171 King Street S, Waterloo, Ontario, on Friday, February 24th, from 2-4 p.m. and 7-9 p.m.
Ron was born to William and Hazel Dunkley in Windsor, Ontario, on January 20, 1931. He went to Patterson C.I. in Windsor Ontario and graduated from the University of Western Ontario in 1956. He taught at Kingsville D.H.S., where he met his true love, Dorothy (née Desjardins), and at St. Mary's D.C.V.S. where he was department head. Ron then joined the University of Waterloo in 1967, where he spent most of his career, eventually becoming the Associate Dean in the Faculty of Mathematics and Director of the Centre for Education in Mathematics and Computing.
Ron was one of four teachers who founded the District 10 Math Contest in 1962 (along with Ed Anderson, Don Attridge and Bill Nediger). These four, assisted by Ralph Stanton and Ken Fryer, started the Junior Mathematics Competition in 1965, which quickly became the Canadian Mathematics Competition. That first year, over 300 local students wrote the Math contest, and now almost 300,000 students take part around the world. Over the past six decades, contests were introduced to challenge students in many grades, starting with Grade 7. These contests not only involve students, but are responsible for developing and supporting a network of mathematics teachers globally. They provide an environment that stimulates professional development and provides opportunities for mathematics teachers from schools and universities to meet and exchange ideas.
Ron was a founding member of the World Federation of National Mathematics Competitions and served as its president. He was proud to serve as the Deputy Leader of the Canadian Team for the International Math Olympiad (1986).
Ron was recognized for his commitment to mathematics education at the highest levels in Canada. In 1996 he was named a Member of the Order of Canada for his work in developing mathematics contests in Canada. In addition, Ron has received the Descartes Medal (1987), the Paul Erdos Award (1994) and the Adrien Pouliot Award for contributions to Mathematics Education (1997).
He has played brass instruments since he was a young boy, performing with the Salvation Army Band, Weston Silver Band and the University of Waterloo Symphony, and was chairman of the board of the Kitchener-Waterloo Symphony Orchestra. In addition, he composed the unofficial theme song for the University of Waterloo, "Are you from Water?" In his spare time, Ron enjoyed skiing, travelling, and playing with the Waterloo Worriers old-timers hockey team. He was a true renaissance man.
Ron was predeceased by his wife Dorothy (2011). He is survived by his daughters Susan (Darryl) and Michelle, grandchildren, Richard, Robert, and William, loving partner Carol (Cockfield), and sister Joy (Wendling). Missed by his canine buddies Lady and Ollie. He is predeceased by his parents William Sr. and Hazel, and brothers William and Lorne.
As a father and grandfather, he was a place of joy and refuge. He always had time to read stories, make music (famous for his garden hose solos), play crokinole, pool, hockey or shuffleboard, swim in the lake (still game to jump off the dock at 90), provide clever clues to solve cryptic crosswords, and ready to fish, hike or get free labour for his garden. Ron was ready to listen, to help you figure out your next steps and ready to see you succeed and thrive. He was his family's biggest supporter.
Recognizing that music and mathematics were two of Ron's greatest joys outside of his family and friends, in lieu of flowers, the family requests that memorial donations be made to the Descartes Math Foundation or the Center for Education in Mathematics and Computing, both at the University of Waterloo, or The Choral Scholar Fund at St. John the Evangelist Anglican Church and can be arranged through the funeral home at www.erbgood.com.
We extend our heart-felt thanks to Ron's dear friend and whiskey companion, Don Cowan, who has been a tower of strength to our entire family.
The family also wishes to thank Dr. Mike Saunders and his team, Dr. Hugh MacLeod, and the nursing staff in the emergency department at Grand River Hospital and at Freeport Palliative Care.
Visitation
2:00 pm - 4:00 pm
Friday, February 24, 2023
Erb and Good Family Funeral Home
171 King Street S
Waterloo, Ontario, Canada
519-745-8445
Visitation
7:00 pm - 9:00 pm
Friday, February 24, 2023
Erb & Good Family Funeral Home
171 King Street South
Waterloo, Ontario, Canada
Funeral Service
11:00 am - 12:00 pm
Saturday, February 25, 2023
Church of St. John the Evangelist
23 Water Street North
Kitchener, Ontario, Canada


Share Your Memory of
Ronald "Ron"