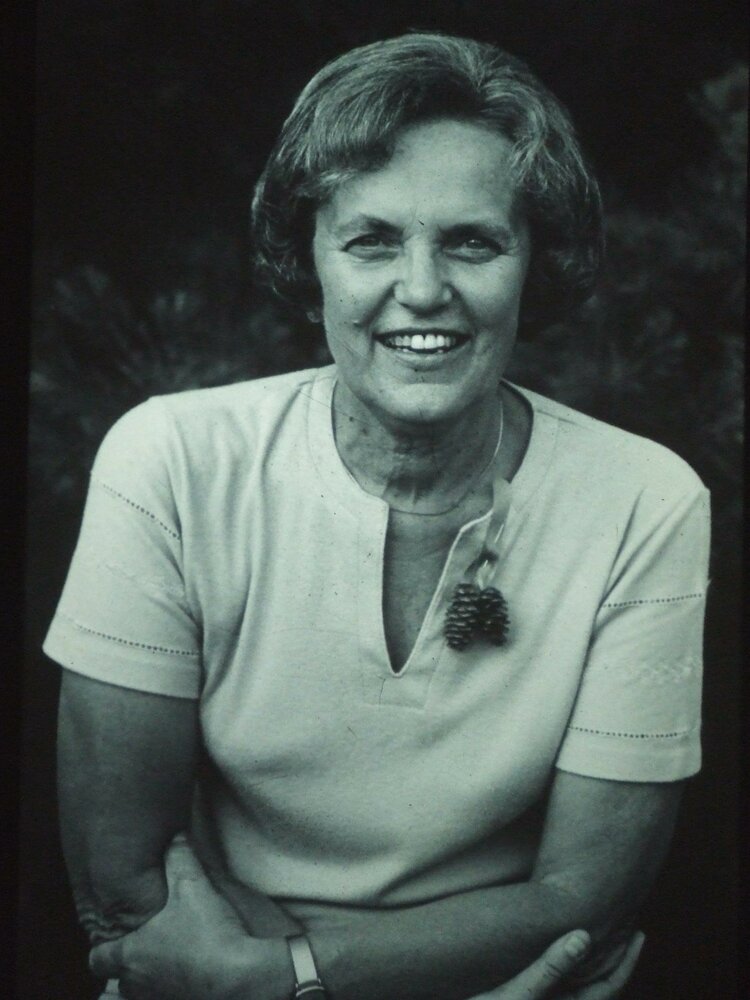 Share Your Memory of
Helen


Obituary of Helen Pearse
On Family Day - Monday, February 20, 2023, Helen Elizabeth Pearse (nee Hulse), passed away peacefully and painlessly, in hospital, from a sudden and brief bout of pneumonia. She was 97 years old.
Darling second daughter of Charles and Lilian Hulse; predeceased by her treasured friend and beloved big sister Phyllis Harper (nee Hulse) (2014); doting and devoted wife and partner of the late Jack Pearse (2013); much loved and everloving "mom" of the late Patsy Pearse (2016), the late Judy Pearse (2022), John Pearse, and Mike Pearse (Tia); sweetly cherished grandmother of Meghan (Art), Amanda, Christopher, Tyler, and Carson Pearse; great grandmother to Jack Tambling, and Brooke, Christopher, and Harper Acton; the closest of chums with Jack's big sister - the late Shirley Darrach-Pearse (2013); and finally dear friend to all those who were drawn to and touched by her kind, caring company, her generous spirit, and good heart: there are few whose hearts were as warm and welcoming, or as full and full-of-room as was Mom's.
Born in Ottawa, Mom spent her early years living (and playing) in the residence above Hulse & Playfair (now, "& McGarry") Funeral Home, which her father, Charles Hulse, co-founded. She attended Lisgar Collegiate where she was Head Girl and Captain of the Basketball Team. In 1944, she moved into residence at the University of Toronto (Victoria College) where, over four years, her accomplishments were many and marvelous: Varsity Basketball; 100% on one of her English exams; and the "Senior Stick" Award, presented to two graduates who, in the opinion of the graduating class, contributed the most to the College and were considered to best represent the Class at Convocation. (The other recipient was, not so surprisingly, Jack Pearse!). In her first year out of Victoria College, Mom worked as the Staff Psychologist at the Queen St. Psychiatric Hospital in Toronto.
Jack and Helen were married in August of 1949 and remained life partners until Jack's passing in 2013 (64 years!). After living and beginning their family in Ottawa they moved to Waterloo in 1966 to a home in the original Beechwood (many will remember 274 Shakespeare Drive!), there to live comfortably and contentedly for 46 years. In KW, Mom volunteered in many significant ways, most notably, as a member of the Board of Directors for the YWCA (as Secretary - the Members often marveled that no one took clearer, more concise, or more beautifully hand-written meeting Minutes than did Helen Pearse), as a Board Member for the YWCA's summer children's camp, and in support of Meals on Wheels. Additionally, she truly treasured her time with her weekly Bridge Club buddies - less for the Bridge, perhaps, and more for the conversation and sense of community. Recreationally, Mom loved live theatre (especially the Stratford Festival) and dance (especially ballet), loved listening to the CBC, and watching tennis.
Mom devoted most of her married and work lives to raising her four children and to supporting Dad's own work in the field of camping. In 1960, the two ventured to the shores of Lake Vernon in Huntsville Muskoka, there to gaze out - spellbound - from the Tawingo terraces to the waters round "Sugar Plum Island"...agreeing together that, "This was it!" - the dream come true of owning and operating their own Summer Camp. And so began a 42-year partnership which saw unprecedented growth in Camp and its campers. Many Tawingo Alumni will fondly remember Helen as the one who drove them into town on their Days Off (sometimes with her foot a little too heavily laid on the gas as she chatted merrily with each); as one who prepared sumptuous spreads of sandwich stuffs and sweets at "Jack's Snacks"; and as one who was naturally, happily, and humbly, everyone's Camp "Mom"...
And yet, in truth, Helen/Mom was so much more than these things.
"Behind every great man there is not a woman...rather, she is beside him...with him..."
Of the two, Dad was certainly the voice and face of Camp - for campers, for staff, for their families. However, as those of us who lived with both can truly attest, Mom - though content with being "behind the scenes", was far from being a "silent partner". She had a natural gift born from her intelligence and insight to ask relevant, carefully-crafted questions whenever she and Dad were discussing Camp ideas and innovations, leadership and program. She was an equally attentive and insightful listener when Jack shared his latest thought for a staff theme, his latest lyric for a theme song, his first crack at a staffing list. Her nurturing and support of Jack's Camp philosophy, practices, and programs was fundamental to Tawingo's growth and ongoing success...just as it continues to be today.
"Our job is to love everyone without stopping to inquire whether or not they are worthy." - Thomas Merton.
"The kindest word in all the world in the unkind word unsaid." - Ashwin Sanghi
"Spread a little sunshine with an afterglow; spread a little sunshine everywhere you go..." - Jack Pearse
Take a moment with anyone who shared even a moment with Helen Pearse, and they would invariably speak - with an afterglow of the warmth and sparkle she gave to each - of her heart and humanity, her tenderness and tolerance, her grace and graciousness. There are few who were as dear or endearing...who loved so universally and were so universally loved as Mom. A Helen hug - which always seemed to be at the ready, could brighten a day and lighten a load, like little else could, for its lucky recipient. And that laugh! - the one that came so easily and often, was warm and hearty...and, in its energy, could not help but make those in her company feel like they were the funniest person in the room! There was never a better audience than Helen Pearse! "Cos if you spread some sunshine, clouds will go away..." Mom, may we carry the sunshine you spread so generously and selflessly, in our heads and hearts, everywhere we go...and may we spread it lovingly and liberally to everyone we know...just as your actions taught us to do...
Sons John and Mike would like to thank the good people of Columbia Forest Long Term Care Home for their kindness and special care of Mom in her years there. Her comfort, in turn, brought us much comfort.
A Visitation to share thoughts and memories of Helen will be held at Erb & Good Funeral Home, 171 King St S, Waterloo, on Wednesday, March 15, 2023, from 1 p.m. to 4 p.m., and from 7 p.m. to 9 p.m. A Celebration of Helen's life will follow sometime in May at Camp Tawingo, 1844 Ravenscliffe Rd. Huntsville ON. The date will be posted on March 15th on the Tawingo Facebook Page.
Condolence and donations in lieu of flowers can be made to the Jack Pearse Memorial Campership Fund or to the National Ballet of Canada through www.erbgood.com. These were two causes about which Helen was deeply passionate and patently supportive.
When Mom was at home on Shakespeare Dr., lost in some household task, and the spirit of the moment moved her, she often sang out, playfully, "Mother is a beauty".
You most certainly were, Mom - a "beauty"...inside and out...always and in all ways...
Visitation
1:00 pm - 4:00 pm
Wednesday, March 15, 2023
Erb & Good Family Funeral Home
171 King Street South
Waterloo, Ontario, Canada

Get Directions
Visitation
7:00 pm - 9:00 pm
Wednesday, March 15, 2023
Erb & Good Family Funeral Home
171 King Street South
Waterloo, Ontario, Canada

Get Directions