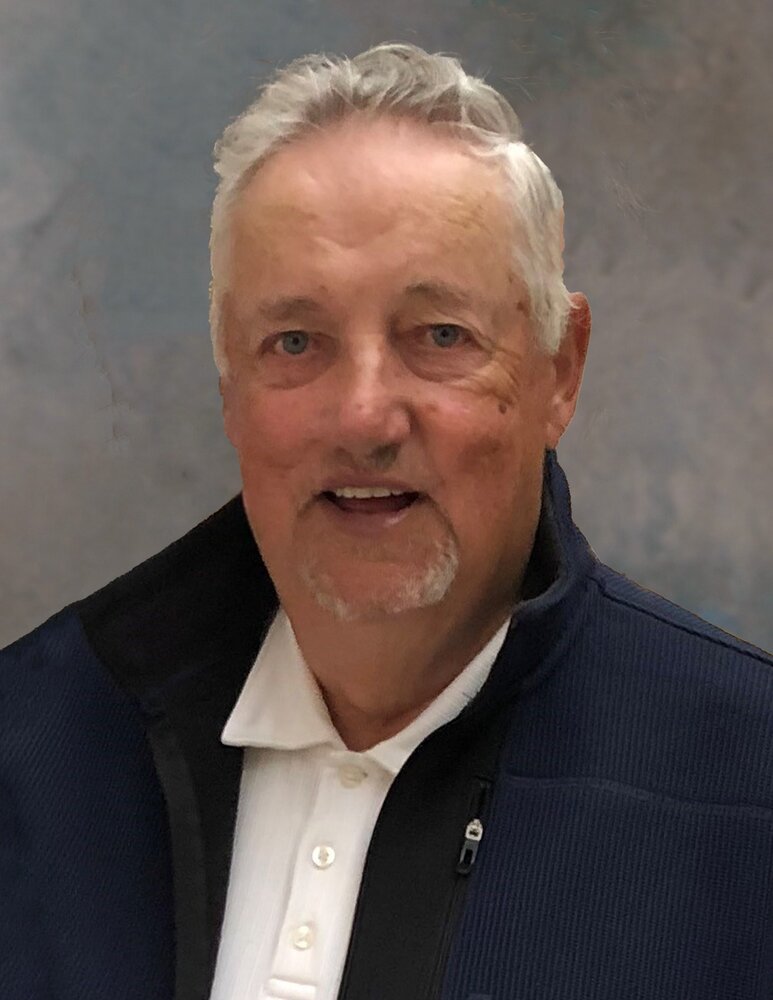 Obituary of Leo McNamara
Passed away unexpectedly on Wednesday, June 21, 2023, at the age of 84. Leo will be deeply missed and lovingly remembered by his wife of 63 years, Iris (née Roberts) his children Brian, Barry (Diane), and Erin, and his grandchildren Amy, Anna, Leigh, Rhiannon, Liam, and Noah. He was predeceased by his parents, Thompson and Mary (née Gibson) McNamara, and his brothers, Charlie and Kevin. Leo is survived by his sister Colleen (Frank) MacDonald, brother Kieran (Joanne); sisters-in-law, Mary (Charlie), Diane (Kevin). Leo will be greatly missed by extended family members and friends, especially nieces and nephews.
Leo was the first child of Thompson and Mary McNamara, Victoria St., Glace Bay, NS. The oldest of five siblings, he attended St. Anne's from elementary through high school. He attended St. Francis Xavier University for two years then went to Toronto in search of work. At 19, he got a job in quality control at the Johnson Wax factory where he learned to polish anything, especially a story.
A born story-teller, Leo honed his skills in bar rooms, at card games, kitchen tables, race tracks (horse and dog), through the Christopher Leadership Course (as pupil and teacher), and at the Boardmore Playhouse. He credited his Irish heritage and its oral tradition for his love of a good tale. He enjoyed Irish music, history, and theatre. He could – and would – talk to anyone, anywhere, about anything at any time. He was known to break into song – Irish, Newfoundland, Cape Breton, or Stompin' Tom – whenever and wherever.
The Cape Breton economy was tough, and Leo adapted to the changing conditions. He worked at the Heavy Water Plant, taught adult education, and then built and sold houses. He was active in his community as a member of the Board of Directors of the Modern Co-op Grocery in Glace Bay. He was a member of St. Anthony's Church Parish Council and later of the Parish Council of Our Lady of Good Counsel in High Level, Alberta.
Leo realized he needed to complete his education to improve his prospects. At 43, he went back to university to complete his degrees and become a teacher. He and Iris moved to northern Alberta where he taught at a reserve school and in oil towns. He enjoyed hunting, fishing, curling, and learning about the culture and heritage of the Indigenous children he taught. He shared his culture with them also and brought cooked lobsters into the classroom to their delight. He made good friends in Rainbow Lake. He and Ken Jessome, who became a great family friend, once took a very long, and completely unexpected, overnight walk through the bush after Leo's truck bottomed out on a moose hunt. They survived the blackflies to tell the tale, which needed little of Leo's polish.
Leo established a private trade school, Career and Life Management (CALM), in Glace Bay. The school taught licensed trades and GED preparation to many people in Cape Breton and on the mainland, who had been displaced by the closure of the traditional industries (fishing, coal mining and steel). He hired local teachers and trades instructors. His methods were very successful as evidenced by the students' pass rates in third-party testing by the Departments of Labour and Education. His life was proof to other adults that they were not "too old" to change their lives and occupations.
The family spent many summers in Christmas Island, where extended family and friends were welcome for barbecues, swimming, midnight smelt runs, and cut-throat card games. Later, Soldier's Cove became a summer haven and then a home in his retirement where he gardened, golfed, and enjoyed the sunsets over the Bras D'Or. His beautiful flowers often adorned the altar at Immaculate Conception Church in Barra Head.
He enjoyed visits from his sister, Colleen, her husband, Frank, and their children, Alli and Graeme, especially. He hosted relatives and friends from all over Canada and the United States. He welcomed many of his children's friends there, gave them "lobster lessons", and took them golfing at Dundee.
Leo was very proud of his children's educational and professional accomplishments, and his grandchildren brought him much joy. Grampy Leo built sunflower houses, sang songs, did dances, had tea parties, coloured, drove to baseball and hockey, and showed off all the artwork, poetry, trophies, and prizes they could produce. He and Iris travelled to Australia, Texas, Kingston, Calgary, Waterloo, Florida, California, Arizona, Las Vegas, and Toronto to visit their nieces, nephews, children, and grandchildren. He was looking forward to celebrating his oldest grandchild's wedding this summer in Calgary when all the grandchildren would be there.
Leo and Iris moved to Waterloo in 2014. He enjoyed spending time with his grandsons, taking them to sports and school. He collected people wherever he went. He remembered names and produced little cards and treats for some occasion that they may have mentioned just in passing. He joined the regulars at the local MacDonalds every morning for coffee and made lovely friends.
He golfed almost every day and enjoyed the companionship and competition at Rebel Creek. Last Monday, he left on his annual golf trip. He had a great game with his friends. We learned later that they had gone out for dinner, and when their waitress turned out to be from Newfoundland, they sang their songs in the restaurant. He went to his hotel room happy and satisfied and died in his sleep.
Special thanks to Al Praught and all the boys from Rebel Creek who made Leo's last day such a great one. Thank you also to the Waterloo Regional Police for their professionalism and empathy.
A Visitation will be held at the Erb & Good Family Funeral Home, 171 King St. S., Waterloo on Monday, June 26th from 1:00pm to 4:00pm. Cremation will follow. The Funeral Mass and interment will take place at a later date in Cape Breton.
Condolences for the family and donations to the St. Mary's Hospital Cardiac Care Unit, or a children's charity of your choice may be arranged at www.erbgood.com
Visitation
1:00 pm - 4:00 pm
Monday, June 26, 2023
Erb & Good Family Funeral Home
171 King Street South
Waterloo, Ontario, Canada

Get Directions