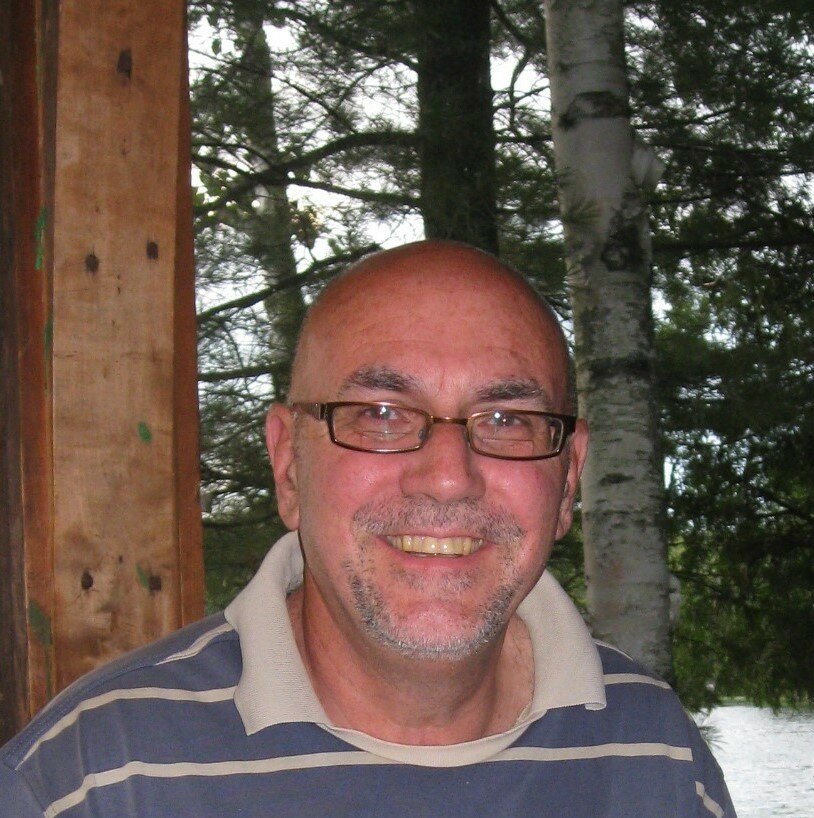 Share Your Memory of
Denis


Obituary of Denis Martin Taylor
To view the livestreamed service, please CLICK HERE
Denis Martin Taylor was born in Belfast, Northern Ireland, on March 2, 1948, to Cyril and Doris (Baker) Taylor. At age 9, in 1957 he and his parents and siblings Terry & Helen immigrated to Kitchener, where Cyril worked for Forsythe Shirts. They left behind in Belfast a devoted extended family and large supportive Jewish community.
Canada was an easy adjustment for Denis. When he saw boys his own age wearing long pants instead of the woollen or cotton shorts and knee socks he wore in Belfast, he knew Canada was the place for him! Throughout his school years, Denis had an active social life with many friends, both at school and at Beth Jacob Synagogue, where he was Bar Mitzvahed. He loved sports, especially basketball. After leaving Grade 13 he worked as a groundskeeper at University of Waterloo, and entered Waterloo Lutheran University as a mature student. He completed his degree on a part time basis while working at Equitable Life Insurance Company, and graduated in 1973 with a degree in economics and geography.
While at WLU, he met Arlene Reesor, also a student, and they married in 1974, in a ceremony officiated by Rabbi Abraham Feinberg and Dr. Frank Epp. Then, in early 1977, Arlene has a vivid recollection of Denis announcing one Sunday afternoon that he wanted to open a restaurant. He had just read an article about a restaurant in California featuring gourmet hamburgers and salads, beer and wine, and he was certain that Waterloo needed something similar. So, in October 1977, with the indispensable assistance of Arlene's cousin Doyle Heise and friend Allan Brown, Marbles Restaurant opened in Waterloo, with Doyle as manager. This was an exceptionally busy time in their lives, as they continued their full time career jobs and worked evenings and weekends at Marbles. In 1982 they sold Marbles to Doyle, and started their family the following year.
In 1992 Denis & Arlene left their insurance jobs and with their young sons Geoffrey and Grahame, moved to Markham, where for the next three years they ran Reesor Farm Market and managed the farm, while Arlene's brother and his family did volunteer work in Haiti. Afterward, Denis enjoyed telling people that he was a retired farmer. After leaving the farm, the family remained in Stouffville, and Denis worked as an independent marketing consultant, which involved significant national and international travel, including to Australia and New Zealand, which he loved.
In the early 2000s, he completed his studies for his certificate in Teaching English as a Second Language at Seneca College (TESL), and in 2006, he went to Paris, France, where he worked for a school teaching English to employees of large French businesses. This involved traveling around Paris on public transit to the various businesses where he met with his students. He thrived in this position, and sent many long, descriptive emails home, which he eventually compiled into a book which he self-published, Paris Magnifique. He delighted in giving this to anyone who showed the slightest interest.
Travel was a life-long passion for Denis. Throughout his life he was able to visit many countries on six continents. The most enjoyable travel was when family members or friends accompanied him and Arlene, and when they visited family and friends living in many interesting and exotic locations. He was a compulsive photographer on his travels, and was meticulous in preparing photo albums soon after he returned home, as well as a detailed written description of many trips. He also enjoyed collecting unusual pieces of art and memorabilia on his travels.
Membership and time spent at Bulpit Lake Family Camp were a very significant part of Denis' life. Designing and building his cabin with the assistance of friends was one of the accomplishments he was most proud of, and he and Arlene made deep, life-long friendships there with the other members, in the dining hall and around the campfire.
In his later years, Denis enjoyed daily walks for morning coffee, providing weekly childcare for their great-niece, and volunteering at Kitchener Library in the ESL program and at Maurita's Kitchen/St. John's Kitchen.
On July 22, 2023, Denis evidently walked into the woods at Bulpit Lake Family Camp, and has never returned. Despite an exhaustive and intensive search by the OPP Emergency Response Team, he has not been found. We will never know why he walked into the woods instead of up the road, but then he was always one to choose the road less travelled. He is survived by his wife Arlene Reesor, sons Geoffrey and Grahame and sister Helen, and predeceased by his parents and brother Terence.
The family wishes to thank the Emergency Response Team of the OPP for all their efforts in their search.
A celebration of his life will take place at 2:00pm, Monday, November 27, in Victoria Park Pavilion, 82 Schneider Ave., Kitchener. If desired, donations can be made in his honour to Maurita's Kitchen at The Working Centre www.theworkingcentre.org where Denis enjoyed volunteering for several years.
Celebration of Life
2:00 pm
Monday, November 27, 2023
Victoria Park Pavilion
80 Schneider Avenue
Kitchener, Ontario, Canada

Get Directions